Astex Team C takes on the BIA Global 850 Challenge
This spring, Astex, a world-leading innovative drug discovery and development company, took part in the BIA Global 850 Challenge for Kidney Research UK. They split into two teams, Astex C (for Corporate) and Astex A (because "A sounds better than B") and began their journey to reach 850! Throughout the challenge both Astex teams dominated the leaderboard, maintaining first and second place in terms of both distance covered and money raised.
Read about Astex C's experience participating in the #850Challenge:
Q. Please introduce yourself and your team, how did you pick your name and what does it stand for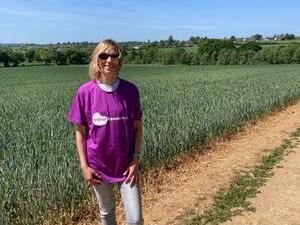 Robert: There are two teams from Astex taking part this year - Astex team A and Astex Team C for Corporate. I am in Astex Team C for Corporate which was picked as the members of the teams are all in the Corporate Development Group at Astex. I work as a Patents and Contracts associate and the team was set up by Michelle Jones our Head of IP, and the chair of the BIA IPAC.
Michelle: I participated in the BIA's fundraising initiative last year in support of Ovarian Cancer. After the disruption of multiple lockdowns, the work-life balance was completely eroded so the Ovarian cancer relay provided a great incentive to get out of the house, away from the desk, and be more active! I really enjoyed participating and Astex encourages and supports these events as an active member of the BIA.
Q: Tell us what inspired you to take part in the BIA 850 Challenge for Kidney Research UK and RideLondon?
Robert: As keen members of the BIA and a group of people that enjoy exercising with a bit of competition involved, the BIA 850 Challenge for Kidney Research UK was a great opportunity for us to get stuck in racking up the miles and fundraising for a great cause.
Puja: Several of us at Astex are very active and competitive, we enjoy staying fit. The challenge is the perfect combination of staying fit, motivating others to be more active and raising money for a worthy cause.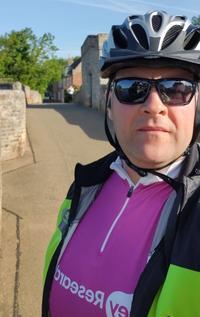 Q: What goals did you set for yourself and your team?
Robert: My personal goals were to complete the walking and running challenge and to raise some money doing so. I also want to see how far I can manage in the cycling challenge as I have only recently started to cycle after 20 odd years of not doing it. As a team, we want to try to raise money for an important cause, get out and move more.
Puja: We are a very competitive group of individuals so we have set the bar high to do as many km's as we can – even surpassing the run/walk 85km, cycle 850km or swim 8.5km goals. Currently, we have two teams competing at Astex (Astex Team A and Astex Team C for Corporate). So far Astex Team A is leading in the distance and Astex Team C for Corporate is leading in the fundraising. Together the teams are using both their strengths to be the leaders on the leader board.
Q: How are you finding the challenge so far? What keeps you on track?
Robert: We are enjoying it immensely and there is some friendly competition between the two teams and individuals within the teams to see who can do the most or raise the highest funds. Currently, our expert amateur baker (Puja) is fundraising by offering cakes in exchange for sponsorship and has taken the lead in fundraising due to this.
Puja: Luckily with the great weather we have been having during April and May, it has been enjoyable to get outside and rack up the kms. Keeping track of my km's on Strava has kept me on track and keeping an eye on the leader board has been motivating.
Q: Astex won the title of the best fundraising company in the 2021 charity challenge! How did you find the challenge and celebrate your victory?
Robert: We enjoyed that challenge immensely and entered 3 teams into the competition. It was great fun to see our progress as a team racking up the distance and fundraising. We again spent our time competing against each other and the other teams. Unfortunately, due to the lockdown, we were unable to celebrate properly, but the trophy was shown at our company meeting and is now displayed in our reception. If we win again, we hope to have a bigger celebration this year.
Q: What motivational tips can you give to other teams taking part in the BIA 850 Challenge for Kidney Research UK?
Robert: Just go out and enjoy yourselves don't worry about going the furthest or being the fastest, anything you do is good, but some friendly rivalry can be a great motivator.
Puja: Setting a fundraising goal and distance goal for the challenge has kept me motivated. Keeping track of my km's and watching the others being proactive by walking, running, cycling and/or swimming has made this a very enjoyable and competitive challenge.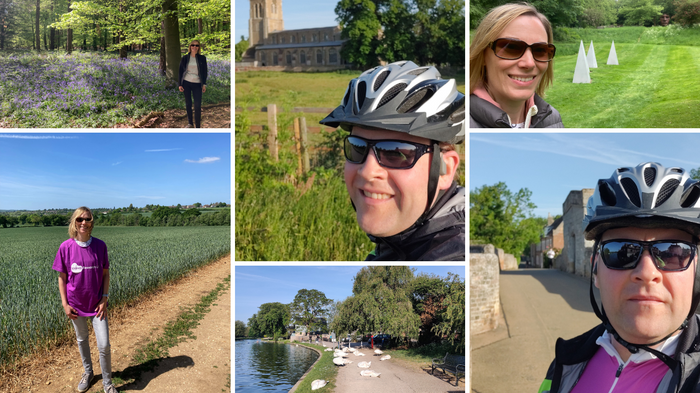 ---
Learn more about the BIA 850 Challenge for Kidney Research UK and if you are interested in becoming our Charity Partner of the Year, the applications for 2023 are now open. If you would like to share your experince of taking part in the challgne, please email us at [email protected]