Back on track with the Daphne Jackson Trust Research Support Fellowships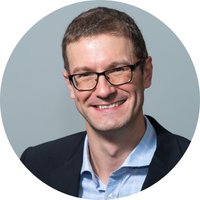 The Daphne Jackson Trust has launched a new Research Support Fellowship that offers a unique opportunity for anyone working in a research support role to refresh their skills and knowledge. Allowing technicians, technologists, lab assistants, analysts, machine specialists or similar, in any form of research to return to their careers while furthering their company's aims. In this blog, Dr Andrew Clempson, the Trust's Project Lead elaborates on the Fellowship launch and how it can benefit you and your company.
---
The Daphne Jackson Trust returns talented professionals to their research careers after a break. As you may have experienced yourself, taking a career break – perhaps to raise a family, care for a relative or deal with a health condition – can have a huge impact on your career. In research, the effect is often amplified: you lack recent, tangible research outputs, you might be seen as too bigger risk to take on, your skills look outdated, and you routinely find yourself outcompeted in job interviews, all of which knocks your confidence and self-belief. It often ends up creating a vicious circle, and eventually many people are forced to choose a different career path away from R&D.
The Daphne Jackson Trust aims to prevent this by offering tailored and flexible Fellowships at any University, R&D organisation, or institute anywhere across the UK, in any field of research. The Trust has recently launched a new 'Research Support Fellowship' that offers a unique opportunity for anyone working in a research support role to refresh their skills and knowledge. In this blog, we explain more about what these Fellowships are and how they might create new opportunities for this often-overlooked group of research professionals with non-linear careers.
Empowering returners across the research workforce
The Daphne Jackson Trust has helped nearly 500 researchers return to their careers through Daphne Jackson Fellowships. They really do succeed – 9 out of 10 former Daphne Jackson Fellows stay in research or teaching at least five years after their Fellowship. Collectively, Daphne Jackson Fellowships have saved over 1250 years of research experience and talent from being lost from the sector.
Daphne Jackson Trust's Chief Executive, Dr Katie Perry comments; "For the UK to continue on the path to becoming a science superpower, there needs to be investment in the talent pool of all of those working in research – including those with non-linear career paths. Aiding their return and retraining within the biotechnology industry only strengthens the research ecosystem".
What are Daphne Jackson Research Support Fellowships?
Research Support Fellowships are a new offering tailored towards anyone that supports research in a technical way. It could be a Technician, Technologist, Lab Assistant, Analyst, Machine Specialist or similar, in any form of research. These professionals work closely with all members of a research team to conduct experiments, develop protocols and procedures, collect data, develop prototypes, and optimise research methodologies. They are highly skilled in laboratory techniques and instrumentation and are often specialised in certain fields of study. They also play a key role in maintaining machinery and training of research staff.
We simply cannot afford to lose talented research professionals from the biotech and life sciences industries just because of a career break.
Daphne Jackson Research Support Fellowships are designed to be fully flexible to meet both the individual's and the company's needs. They are aimed at those who have had a career break for two years or more, taken for a family, caring or health reason. These Fellowships are focused on retraining and reskilling in specific research and engineering techniques. They are open to all research settings - academia, industry, and research institutes anywhere in the UK. By the end of the Fellowship, the individual will be reskilled and proficient in new techniques.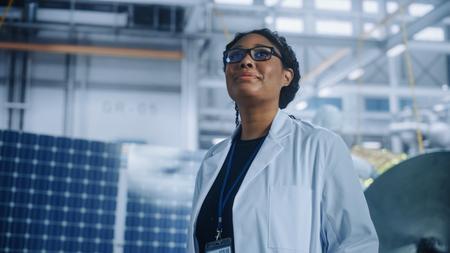 How can you contribute to the success of research support professionals?
Your organisation can support these highly skilled individuals by Sponsoring a Research Support Fellowship. This is more than just about altruism – it makes good business sense with real benefits:
Address vital skills shortages by providing opportunities for brilliant, highly skilled professionals to return to their careers in a technical capacity after a career break.
Contribute towards your organisation's equality, diversity and inclusion aims and demonstrate 'how' you are doing this by supporting all employees – including those with non-linear careers.
Save years' worth of time, experience, and training by helping a motivated returner refresh existing skills.
Develop an individually tailored Fellowship to meet your R&D aims more quickly.
Work with us – a trusted partner who has worked with returners for the last 30 years. Our rigorous process ensures we match only the highest calibre and committed candidates to the right role, and a dedicated member of our team advises and guides candidates throughout their whole Fellowship.
Creating opportunities such as these brings a diversity of skills, experiences and perspectives that enriches and strengthens the whole R&D community.
You can also contact Dr Andy Clempson, Project Lead at the Daphne Jackson Trust to register your interest: [email protected].
More within