BIA announces new appointments to the BIA Board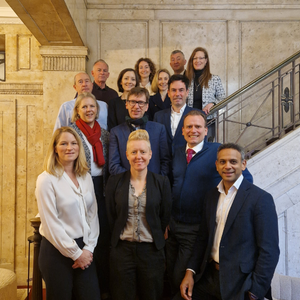 The BioIndustry Association (BIA) is pleased to announce the members who have been elected to its Board of Directors and will begin their work this month. BIA members elect five Board Directors, which includes four Corporate and one Other member. The Board Directors were voted for by the BIA's membership in the weeks leading up to the AGM in October. These members will join the BIA Board from 1 January 2023, for a three-year term, adding to the considerable industry knowledge that the BIA Board can draw on.
The following have been newly elected to the BIA Board:
The following have been re-elected to the Board:
Melanie Toyne-Sewell, Managing Partner at Instinctif Partners has also been seconded onto the BIA Board to support and develop the Association's communications.
Avi Spier, Executive Director at Novartis Institute for Biomedical Research steps down as a Director but will fulfil a roving role as the BIA's East Coast Ambassador in the US.
Dr Dan Mahony, Chair of the BIA Board, said: "We had an extremely capable and diverse range of candidates standing for election this year and I would like to thank them all for their commitment to supporting the BIA. Congratulations to those voted on to the Board and I would also encourage those not successful to consider standing again in future years.
The BIA Board does a first-rate job of representing the membership and providing strategic guidance for the Association, which is continuing to grow and develop in 2023. I know this year will be another busy and productive one, especially as Steve and the team implement their strategic plan. My thanks also go to those Directors retiring from the Board."
Steve Bates, CEO of the BIA said: "These new appointments emphasise the range and diversity of the membership we represent. They build on the considerable capability of the BIA Board and expand our skillset as the Association continues to take on various industrial challenges to ensure that our members can grow and be successful."
More within