BIA Update | 15 August 2022
With the August lull and many people taking well-earned breaks, at BIA we are forging ahead with planning new events and new directions for 2023. As BIA membership continues to grow and thrive we face the challenge of continuing to connect and engage effectively with ever larger numbers of member companies and their employees, and we're looking to address this with additional capabilities and exciting new initiatives.
We also hear loud and clear your challenges as scaling biotech and techbio companies in finding talent, space and financing. BIA has a strong heritage of campaigning for the right financial support for biotech in the UK, and this will continue to grow. You will also start to see a burgeoning skills and talent agenda at BIA, addressing skills gaps and diversity, equity and inclusion (DEI) in the sector, encouraging life sciences entrepreneurship and developing sector leadership.
As technology advances continue to accelerate, you'll see our TechBio, EngBio and Genomics work continue to grow – with a flagship event TechBio UK in October, and more showcasing of the incredible companies coming through in these areas.
Whilst we develop new thinking, we will of course continue the BIA's sterling work across the broader sphere of innovative life sciences, maintaining our proud position as the most impactful association for innovative life sciences in the UK.
Not yet a member, but would like to find out more? Now is the time to contact our team.
If you are already a member, please note that the BIA Board is currently open for nominations - submit yours before 9 September!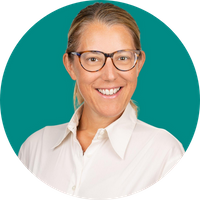 Jane Wall

Director, Business Development and Membership Services
BioIndustry Association (BIA)
---
More news and updates
More within