Bioprocessing: Unraveling the future by examining the past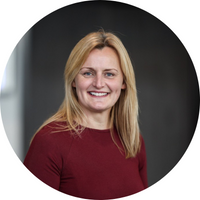 In the lead up to the 20th annual bioProcessUK conference, 'New frontiers in bioprocessing in the next two decades', on 28 – 30 November 2023 in Brighton, Julie Anderson, Head of RNA Centre of Excellence at CPI, explores the UK's remarkable biopharmaceutical landscape transformation over the past two decades and delves into the exciting opportunities that lie ahead.
---
Over the past two decades, the landscape of biopharmaceuticals in the UK has undergone a significant transformation. In the late 1990s, the UK held a strong position in the biopharma landscape, second only to the United States. Despite robust research and development (R&D) capabilities, the country lacked the necessary biomanufacturing capacity to complement its strengths. Government concerns at the time were focused on skills retention, the cultivation of innovative companies, and the challenge of translating research into clinical and commercial success. While small-molecule drugs dominated sales, there was hope and excitement surrounding the future potential of biologics.
Fast forward to the present day, and the landscape has evolved substantially. Traditional drug platforms, including small-molecule therapies and monoclonal antibodies, have firmly established their presence. Innovations in expression systems and manufacturing processes have led to substantial improvements in production yields. The industry has witnessed a noteworthy transition from stainless steel to single-use technologies, utilisation of small-scale models, a rapid expansion of outsourcing, and an increased reliance on Contract Development and Manufacturing Organizations (CDMOs).
The current focus has shifted towards enhancing bioprocessing technologies to drive down costs, increase efficiencies, and streamline development pipelines. Digital technologies, sustainable processing, personalization, and patient-centric formulations have all assumed greater importance in the contemporary biopharmaceutical landscape.
Notably, new modalities have emerged in the past two decades, including gene and cell therapies, RNA drugs, and complex biologics. Rather than replacing traditional drug types, these modalities complement them. The challenge now lies in applying the same spirit of innovation that accelerated traditional biologics into these new therapeutic approaches.
Looking ahead, there are significant shifts happening. Diseases are being identified earlier, non-pharmaceutical interventions are gaining prominence, and the potential for cures, rather than treatments, is becoming a reality. Moreover, there is a continued shift towards personalized medicine, necessitating the exploration of new business models and approaches. The industry is poised for disruption and reshaping, requiring a proactive readiness to navigate the challenges and opportunities that lie ahead.
In this dynamic landscape, CPI plays a pivotal role. Key areas of emphasis include supporting emerging modalities, providing state-of-the-art support for existing biologic products, fostering skills development, and driving investment. This includes collaborative efforts to deliver next-generation therapies and vaccines, such as mRNA, oligonucleotides, and advanced drug delivery systems. CPI's commitment to innovation extends to improving manufacturing and supply chains for standard proteins, monoclonals, and viral vectors, with a strong focus on smart and continuous bioprocessing to drive the industry towards a sustainable future.
To address the critical need for workforce development, CPI is actively engaged in enhancing biomanufacturing skills and supporting emerging modalities. The organization collaborates with the ecosystem to launch new courses through initiatives like the RNA Training Academy, with plans for expansion into other modalities and digital realms.
Despite the strides made, investment remains a key barrier to industry growth. CPI recognizes this challenge and actively supports startups and scale-up companies by providing access to necessary equipment and funding for their innovations. As we reflect on the past 20 years, filled with triumphs and valuable lessons, we look forward to the future with excitement for what groundbreaking innovations lie ahead as we celebrate our 20th birthday in 2024. The journey ahead holds uncertainties, but CPI is steadfast in its commitment to navigating the evolving landscape and contributing to the continued success of the biopharmaceutical industry.
Meet and learn more about CPI at the 20th Annual bioProcessUK conference.
More news and updates
More within