CEO Update | 12 September 2022
All of us at the BioIndustry Association (BIA) have been shocked and saddened by the death of the Queen. I shared a reflection on her life from a life science industry perspective on Friday. We are also posting official guidance from the UK Government on what to do during this extraordinary period for our members. Next Monday will see the State Funeral and a UK Bank Holiday – BIA will be closed on the day and next week's Newscast will be on Tuesday. For the rest of this week, we continue to work as normal.
Thank you to all member companies who took part in the last week's survey on what is top of mind for our sector this autumn. If you contributed, you will receive an email giving full results. Below are a few headlines and snapshots for all.
Inflation came out top of your concerns, followed by cost of living and public valuation of biotech companies. It will be interesting to see if the government's planned price cap for energy prices (two years for households and six months for businesses) announced only last Thursday has an impact on inflation forecasts. There is scant detail on how this will operate for businesses so far and we are seeking more detailed information on what this announcement means.
On cost-of-living, BIA members span the full range of approaches. A quarter of respondents had already implemented in-year schemes for staff to address this. Approaching a third of you had plans to do so before the turn of the year. Again, these moves are taking place in a dynamic context of cost pressures on businesses and staff who work within them, so it was understandable that many businesses were not acting on this at all. But it is clear this is a hot topic that most BIA member companies are grappling with – you are not alone.
On energy prices, I was interested to see that most respondents were not in direct control of their energy costs. This isn't surprising as I imagine many smaller companies are tenants in science and business parks with bundled energy deals with rent. But this may make a sub-section of our community particularly open to significant passed-through charges which may affect cash runways.
The Department for Business, Energy and Industrial Strategy (BEIS) is interested to understand this type of detail, thanks to the survey giving us meaningful data to engage with. It was also interesting to see how many of you had taken steps to increase energy efficiency in your operations and had some innovative ways to do so. We need to share best practice as part of ongoing sustainability whatever the energy price going forward. There will be a discussion of which are the vulnerable businesses to energy shock in Whitehall this autumn. Evidence that helps explain our sector to officials will be a vital first step to ensuring any package that emerges fits the needs of members so thank you for that.
Access to the right skilled people remains a pressing priority for many respondents. It was great to get views on how several government schemes are operating for businesses – be they R&D tax credits or Innovate UK programs. The survey has been a useful sense check as we write to a range of new Ministers as they acquaint themselves with their new portfolios.
If you want to understand the new government, do look out for our guide, which will be regularly updated as more government appointments are made – understandably this has been slower than usual with the death of the Monarch.
The BIA Webinar: The new Government: what does it mean for innovative life sciences? will be postponed by a week to next Thursday – do keep an eye on the event page for further details.
This webinar will explore what the major shake-up in ministerial ranks and a new set of policies to address the challenges facing the country mean for our industry. Nicky Edwards, Director of External Affairs, will be joined by a panel of guests to discuss the new government, its people and policies and their effect on biotech.
In a week where the eyes of the world fall on the UK, our sector can reflect on how far biotechnology has come since the year of the Queen's Coronation in 1953 – when the structure of DNA was first described. I believe its impact is only just beginning and the UK ecosystem will be at the heart of its world-changing innovation – in health and sustainability, for the years to come.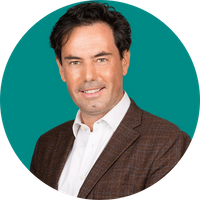 Steve Bates OBE
CEO, BioIndustry Association
---
More news and updates
More within