CEO Update | 13 February 2023
New Department for Science, Innovation and Technology
Prime Minister Rishi Sunak reorganised the UK Government last week creating brand new departments including the Department for Science, Innovation and Technology (DSIT). These changes impact most of the key policy areas the BIA engages with the UK government on and will have broader implications beyond the headlines. Here is my initial take.
For life sciences, it's the George and Will show
George Freeman proudly announced on Twitter that he and Will Quince are now co-ministers for life science – George in the new DSIT and Will in the Department of Health and Social Care (DHSC). This is great news as both know our organisation and its capabilities well. We congratulate them on the new appointments and look forward to continued strong engagement with them.
Wonderful to be back in the saddle as Co-Minister for Life Science in new @SciTechgovuk - alongside my good friend @willquince, Minister for Health Res @NIHRresearch & Innovation @DHSCgovuk

No sector better exemplifies the importance of R+D, Technology & Innovation than health. pic.twitter.com/Pi3ZKNriyx

— George Freeman MP (@GeorgeFreemanMP) February 9, 2023
AI and EngBio as well as life sciences called out as priorities at the DSIT's launch
In the official launch of the DSIT, the five technologies of tomorrow – quantum, AI, engineering biology (EngBio), semiconductors and future telecoms – were called out as priorities along with space, life sciences and green technologies. Now in one single department for the very first time.

The new Secretary of State Michelle Donelan's first announcement was to award £40 million of funding to the Rosalind Franklin Institute to help advance vital health research technologies such as spotting early signs of degenerative diseases like Alzheimer's. She visited the Institute in Harwell last Thursday and set out the priorities for DSIT.
This brand-new Department has been established to deliver the Prime Minister's ambition for the UK to become a science and technology superpower and to improve the lives of everyone across the country through stronger growth, better jobs and bold discoveries. This move demonstrates the seriousness with which government takes the science agenda, following Sunak's pledge to boost this high-growth sector and make the UK a science superpower.
Goodbye DIT and BEIS, hello Energy and DBiT
The other key change was the restructuring of and merger between the Department for Business, Energy and Industrial Strategy (BEIS) and the Department of Trade (DIT) into the new Department for Business and Trade (DBT) with Kemi Badenoch MP becoming its Secretary of State. A new separate Department of Energy Security and Net Zero has been formed with Grant Shapps moving to head this up.

With several core functions within these departments' remit, it will take some time for this reorganization to shake down and it remains to be seen how key civil service resources will be divided between the new departments, with the Office for Life Sciences likely bridging split the DHSC and DSIT but the engagement with DBT not yet clear.
We will continue to update BIA members as we build relationships with new ministers and strengthen those with pre-existing ones. If you would like more detail on who is who, read BIA's updated Guide to the Government. If you would like us to provide a webinar to discuss this please email me – should we get 20 'yes', we'll set one up.
Ahead of the Budget – thanks to those who provided info on R&D tax credits
Our work ahead of the Budget continues, focused on making a case for R&D tax credits for knowledge-intensive companies. The survey data members provided last week has been key. It is also interesting to see the debate about the future focus of fiscal policy spill over from discussions in the Conservative Party to front-page media campaigning – with life sciences as the exemplar industry. Many many more conversations in Whitehall are to be had in the coming weeks on effective ways to grow the innovative economy.
Pharmaron & Vaccitech plc announce strategic partnership for development and cGMP manufacturing services
We are pleased to hear about the partnership announcement between Pharmaron and Vaccitech. The partnership is focused on development and cGMP manufacturing services for Vaccitech's Adenoviral Vector programme, where Pharmaron will be a key part of Vaccitech's manufacturing network to support novel T cell immunotherapeutics and vaccines from its proprietary ChAdOx1 viral vector platform.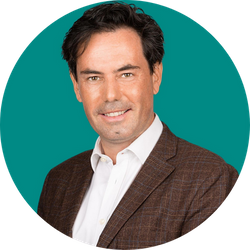 Steve Bates OBE
CEO, BioIndustry Association
More news and updates
More within