CEO Update - 13 November 2023
London Jefferies Week – the key global biotech week in London
It's the Jefferies Healthcare Conference in London this week – which means a large proportion of the world's top investors, life science CEOs and analysts are in town. I'm convinced this week has become a 'mini JPM week' – given the range of conferences and networking events that have mushroomed organically around the community we are privileged to host. Say it quietly but is this year the tipping point where London in November is a better value all-around than San Fran in January?
I look forward to having some form of this conversation every night this week – but especially at our joint event with BioCentury tomorrow – 'Planning for the biotech breakout 2023'.
Westminster whirl
Reshuffle today
Science Minister George Freeman MP – the man known to all of us as a staunch supporter and advocate for life sciences in Government and Parliament – has offered his resignation. He was the architect of the Coalition Government's Strategy for UK Life Sciences back in 2011, which gave us the Biomedical Catalyst and Genomics England, and in 2014 he was appointed as the UK's first-ever Minister for Life Sciences. Since has since held many roles in Government and always remained a close friend of the BIA and life sciences sector.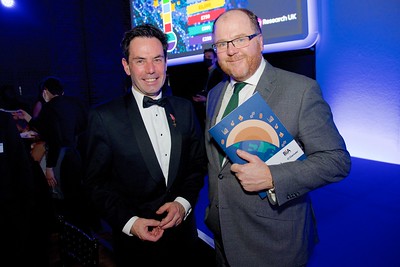 Victoria Atkins MP has been promoted to Secretary of Statement for Health and Social Care, replacing Steve Barclay MP. Vicky knows the BIA well as she was the Treasury Minister responsible for R&D tax reliefs when the Chancellor cut them last year. After two meetings with me, our Chair Dan Mahony, and our members, she saw the value of our sector and successfully worked with the Chancellor to deliver the enhanced rate for R&D-intensive companies at Spring Budget. The health department has also lost two junior ministers, Will Quince MP and Neil O'Brien MP, who have both chosen to leave government. These changes come at a critical time as the deadline for agreeing a new VPAS quickly approaches. I look forward to seeing Vicky and George's replacement (yet to be announced) around the table at the Life Sciences Council next week.
We will do a full write-up of what this means for our sector once the dust has settled and update our Guide to Government later in the week.
King's speech last week
This somewhat overshadows the King's Speech last week – which had a thin legislative gruel for our sector. The Data Protection and Digital Information Bill could be most interesting for us. According to a briefing from the Prime Minister's Office, it will clarify the rules around using personal data for scientific research, '[maximising] post-Brexit freedoms to boost the economy and unleash innovation'. Our initial reading of the Bill is that it could allow researchers and innovators – including companies – to use health data for a wider range of research purposes than initially consented to, but we are still working with our member law firms to understand the scope of the text and how it will interact with common law. These reforms have been a long time coming – we fed into them with an industry-government roundtable late in November 2021, in which we called for better clarity for researchers – and complex, so we will be following them closely.
Continuing this theme, the King said: "The UK will continue to lead international discussions to ensure that Artificial Intelligence is developed safely', referring to a legacy of the AI Safety Summit hosted at Bletchley Park earlier this month. Both these areas are key to our TechBio agenda. Our legal friends have also helped us look into the Bill published following the King's Speech to enable the UK's entry into the Trans-Pacific Partnership, which is something I have personally been closely involved in working with the Government. There was concern that this could impact the UK's intellectual property regime and our alignment with the European Patent Convention, but we secured special agreements with our future trading partners to avoid this.
The King's Speech also mentioned proposals that will be brought forward to 'increase the number [of young people] undertaking high-quality apprenticeships'. Life sciences presents great apprenticeship opportunities and our work with the Advanced Therapies Manufacturing Community serves as an exemplar for high-quality apprenticeships.
Autumn Statement next Wednesday
The absence of a Pensions Bill following the Mansion House Reforms is noteworthy, however much of the necessary work doesn't require primary legislation. The upcoming week is set to be busy with the meeting of the Life Sciences Council and Autumn Statement (22 November), where the Chancellor is expected to provide a comprehensive update on the agenda. This moment is crucial as the Chancellor is poised to unveil plans for driving growth in the British economy, potentially including further developments in the Pensions agenda. Join our webinar on 24 November which will explain what this means for our sector.
Cancer Mission update
Last week I met with Professor Peter Johnson, Mission Chair for the UK Life Sciences Cancer Mission. It aims to make the UK a leading testbed for oncology innovation by accelerating the development and commercialisation of a new generation of cancer diagnostics and therapeutics, allowing patients to be diagnosed earlier and offered therapies specifically designed to target their cancer.
Since May 2023, Professor Johnson has designed, with the MRC, a funding call expanding the UK's immunotherapy capabilities and generating insights into key questions like how to better target these treatments. This Cancer Immunotherapy Response Research Platform (CIRRP) funding call will award up to £9 million to a single consortium (involving industry partners) to develop a broad utility platform to improve our understanding of patient response, adverse effects and resistance to immunotherapies. Further details are on the website, and there is a webinar about the call on tomorrow Tuesday 14 November.
For those with an interest in early cancer diagnostics, the mission is delivering a £12 million funding call, in collaboration with the NIHR i4i programme. The call, open until 12 December 2023, is funding clinical validation and evaluation of diagnostic innovations.
Through the Mission, Professor Johnson has also established a UK Cancer Research Strategy Forum, bringing together the UK's major cancer research funders including all four nations of the UK and the third sector. This group will enable high-level strategic oversight of the UK's cancer research landscape and close alignment of portfolio development by research groups and industry partners with delivery by the NHS research networks.
It was also brilliant to speak to Professor Johnson about his work with NHS England to establish the Cancer Vaccine Launchpad (CVLP). The CVLP aims to speed up the development of a promising new era of personalised cancer treatment. It will do this by providing a mechanism to refer cancer patients to participating partners' cancer vaccine trials and by offering tumour molecular analysis and sequencing to identify eligible patients. NHSE hope that the CVLP will be able to refer patients to multiple partners' cancer vaccine trials, expanding treatment options for patients enrolled on to the Launchpad and are keen to engage with cancer vaccine developers who may be interested in partnering. I'm sure this opportunity will be of great interest to a number of our members.
For further details about the cancer mission and its activities, please contact the Cancer Mission team.
BIA Future of UK Regulation Conference 2023 – final blog
We have produced a series of blogs reporting on the BIA conference, 'The Future of UK Regulation: Driving Innovation in the Life Sciences', which was a fantastic showcase of the BIA's leading role in setting the regulatory agenda for innovative medicines. The latest blog looks at how the UK's new international recognition route to market will work and compares and contrasts it with the national marketing authorisation procedure. Delegates at the conference heard directly from Julian Beach, MHRA, on the International Recognition Procedure (IRP), the implications for NICE from Dr Nick Crabb, and the perspectives from international regulators – Swissmedic and the US FDA. In this regard, the MHRA invited the BIA to attend a webinar on 29 November, which will provide the latest information about the new route, how to use the eligibility form and what to include in the eCTD submission. Members can register via this link.
Fantastic office opening – and do drop in to see us for a coffee in the new Victoria House lounge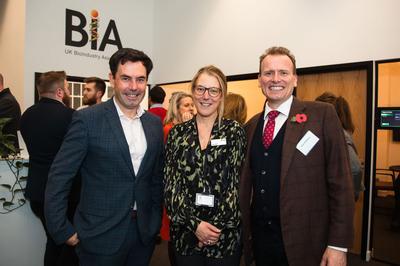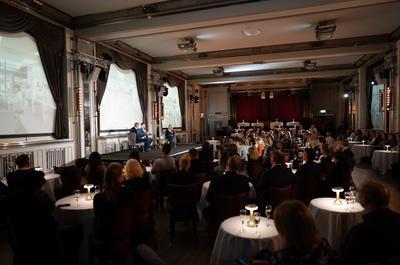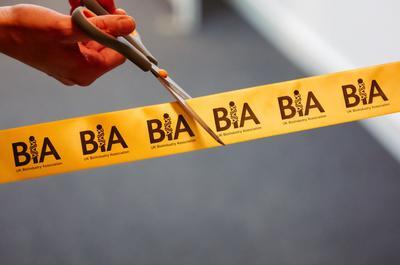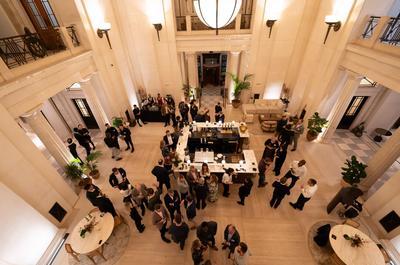 Thank you to the 200 folk who made our official office opening in Victoria House in Bloomsbury last Thursday such a great event. The buzz of the networking was fantastic and I hope seeing the building in action has inspired us all. As part of the opening, our friends Pioneer Group and Oxford Properties have fitted out a lounge next door to our offices for BIA members to use for drop-in meets in Central London until Christmas. It is a comfortable, spacious lounge with access to washrooms, wifi and a bar area where refreshments can be purchased (or please do pop into the BIA office for a free coffee!). BIA members can access the Victoria House lounge from this week onwards, to use as a base and to meet with colleagues between meetings. Please email Miriam Gedge for further details.
I look forward to seeing many of you around London this week!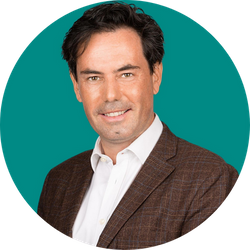 Steve Bates OBE
CEO, BioIndustry Association
More news and updates
More within