CEO Update | 17 April 2023
I return from an Easter break with spring blossoming in London and the prospect of summer around the corner.
UK Government activity and announcements, which reached a frenetic pace just before the holiday, have slackened as local election campaigning enforces a moratorium on certain government activity through April.
This gives us the chance to consult members and pull together views on important consultations on key agendas for our sector. On finance, we continue to work on how best to unlock new forms of finance for our sector – and it was great to see John Bell endorse this in the Times today.
On regulation, we know the MHRA are keen to make a success of ILAP as a flagship for their new sovereign capability. I look forward this month to see if the EU pharma legislative package actually sees the light of day – something Europabio have kept close tabs on.
The Voluntary Pricing and Access Scheme (VPAS) needs to be renegotiated this year – and we've had the chance to talk with Ministers about how important it is to get this right for SMEs and for inward investment into our ecosystem. More on this soon.
In case you missed it, just before Easter the BIA published new research into public opinion on how treatments for rare diseases should be evaluated and funded within the NHS. Rare insights: examining the social values of treating rare diseases, fills the evidence gap that the National Institute for Health and Care Excellence (NICE) identified during a recent large-scale review of its methods and processes on societal values of health benefits in rare diseases. Building on deliberative public engagement approaches previously used by NICE, the research consisted of focus groups among a representative sample of the UK population and was supported by an online survey of 1,000 people.
The break has also reinforced for me just how successful our association has been for the sector in the first period of the year. If HSBC had not taken over SVB UK and if we had not had the success of improving R&D tax credits for pre-revenue biotech SMEs, the next period would be looking far, far bleaker.
As the weather improves it's the perfect time for you and your company to form a team and get competitive for our 2023 Charity Challenge!
Support our Charity Partnership of the Year with Bowel Cancer UK by (virtually) travelling to one of our 5 Biotech Wonders of the World. Whether you cycle, run, walk, swim, or like to mix it up, this is a great chance to enjoy some friendly rivalry with your fellow biotechs and reach a personal fitness or fundraising goal. There are target distances to suit everyone, from a more modest 170km to Bristol to a whooper 8,615km (hello, San Francisco!). The challenge kicks off Monday 24 April, so get your team together and register your interest.
Our first regional TechBioX event is on Thursday in the North West at Audley Park – I hope you can join us there.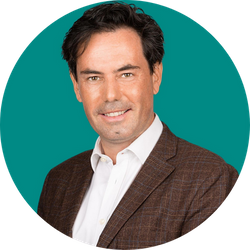 Steve Bates OBE
CEO, BioIndustry Association
More news and updates
More within