CEO Update - 18 September 2023
First meeting of UK Biosecurity Leadership Council
It was an honour to represent our sector at the first-ever meeting of the UK Biosecurity Leadership Council, chaired by Science Minister George Freeman MP. Looking around the table, it was clear to see that the UK's strategic advantage in the responsible use of engineering biology is that we have a diverse and world-leading set of capabilities from pioneering science to regulation and thought leadership – and that we are small enough, and networked enough as a nation to get together in a room to set agendas and work plans at pace and scale that can be globally impactful.
I told the meeting that UK biotech companies have long understood the power that lies in combining biology with modern technology, driving our world-class life sciences sector and leading advances in developing novel therapeutics and cell and gene therapies and creating vaccines to fight the COVID-19 pandemic. And because of this long-standing expertise and experience we, the UK, are well placed to safely and responsibly unlock the engineering biology revolution.
Sector role models move on as DEI work continues
Two leaders in our sector announced they were moving on from key roles last week. Dr Melanie Lee will step down as Chief Executive Officer of Life Arc at the end of this month, after leading the organisation for almost five years. Melanie guided LifeArc through a critical period of growth and change and has firmly established LifeArc's reputation as a leading medical research charity. Melanie has led LifeArc through many significant achievements, including contribution to the ground-breaking drug, Lecanamab, which the FDA has now approved for the treatment of Alzheimers, and Keytruda which has helped millions of people with breast cancer.
Professor Sarah Main has stepped down as Chief Executive of the Campaign for Science and Engineering (CaSE), after nearly a decade in this key role. CaSE Chair Bob Sorell put it well when he said: "Sarah has shaped CaSE into the robust and influential organisation it is today, closely connected to its membership. Sarah has been an inspirational leader and I have the greatest respect for her calm and well-thought-through views on a range of policy issues which she articulates so eloquently".
Melanie and Sarah are both role models and champions for our sector. However, there is still far more to do to ensure our innovative life sciences and biotech sector in the UK fully includes all talent. That's why PIR International's 2023 EU/UK Biotech Board Remuneration and Diversity Study published last week is important in continuing the focus on diversity, equity and inclusion (DEI). It's encouraging that the findings indicate that the industry is moving, albeit slowly, in the right direction. As our own BIA's Diversity and Inclusion in UK Biotech report shows, recognising the gaps is crucial because it helps our sector remain committed to addressing them and making meaningful change. We are taking concrete steps to support member companies in advancing diversity and inclusion in their organisations with initiatives like BIA's Women in Biotech mentoring programme and a series of DEI workshops, the next of which is next week.
New National Technology Advisor at DSIT
It was a pleasure to meet the newly appointed National Technology Adviser, Dr Dave Smith at DSIT's autumn Ministerial reception last week, following the departure of Sir Patrick Vallance from the role. His job is to advise the Technology Secretary on the best approach to building and enhancing the UK's technology strengths, working across government to champion the science and tech industries and build networks across industry and academia to draw the best minds into policymaking. Most recently he led Rolls-Royce's approach to innovation as Technology Director and has also worked across cyber-security, networking and in public sector and technology consultancies.
Policy work continues – what's your take?
The autumn agenda of policy issues is in full swing - and we are endeavouring to move the ball on a range of issues members have raised with us. How the British Business Bank is handling the three-year deadline for Future Fund repayment has been raised by several members, do contact me if this is a concern for you.
More details of what the Horizon Europe deal means for SMEs became available from Innovate UK through their webinar and slides. I'm keen to get member reactions on whether these are schemes you are interested in engaging with and what more detail you need. I know the heritage of Horizon Europe schemes were mixed for UK SMEs in the past and I'm keen to make sure we make the most of the reset in the months ahead.
Cancer mission funding call
The NIHR i4i Programme, in collaboration with the Office for Life Sciences (OLS), is inviting SME applications to the Cancer Mission: Early Cancer Diagnosis Clinical Validation and Evaluation Call. The call aims to support the clinical validation and evaluation of breakthrough technologies that can increase the proportion of cancers which are detected earlier in the disease course and/or target health inequalities in stage of cancer diagnosis. This is a one-stage call inviting applications for projects up to 36 months in duration, with no upper funding limit. Applications open on 24 October, see more details and join the launch event on 6 October.
Statutory scheme webinar
BIA and the Department for Health and Social Care (DHSC) are hosting a webinar on the statutory scheme on Wednesday 20 September from 3.45 to 5.15pm. BIA members will be given the opportunity to ask questions about the proposed review of the statutory scheme. Attendance is limited to one person per member. If you would like to attend, please contact Rosie Lindup at [email protected]
See you in Stevenage on Thursday
I'm looking forward to seeing many of you at our regional event in Stevenage on Thursday, focusing on how techbio companies can scale their operations as they grow. It's great to meet there so soon after Rentschler Biopharma's ATMP facility received its MHRA approval As a result Rentschler Biopharma's ATMP business can now offer its full range of services for the clinical supply of AAV, including bioprocess and analytical development through to cGMP manufacturing from Stevenage to the world.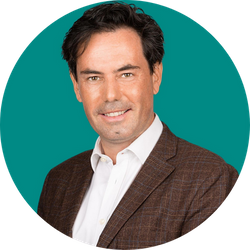 Steve Bates OBE
CEO, BioIndustry Association
More news and updates
More within