CEO Update | 2 May 2023
EU pharma legislation package
The long-awaited and much-leaked European Commission's pharmaceutical legislation was finally published last week. Most of the new proposals have received a hearty thumbs down from the industry due to concerns that the proposals will limit intellectual property. The EU may be one regulated market but it remains a complex patchwork of national healthcare systems, clinical communities and currencies which do not lend themselves, nor seek to be a homogeneous whole. From a UK perspective, the UK has increased its attractiveness as a market simply by standing still, and I have to admit I didn't think that it would be direct moves by the EU that would make the case for Brexit. By proposing this pharmaceutical package the Commission has delighted the Brexiteers who will be able to show how divergence makes the UK a more industry friendly environment than the EU on key issues.
It is important to remember these are only proposals and we will see whether they make progress to statute through the EU's processes next year. We will engage in this matter as a member of EuropaBio and as ever I'm keen to gauge the level of member interest in following this portfolio. With the US market also seeing profound changes as a result of the Inflation Reduction Act, it is vital that UK innovators stay across the changing market profiles for emerging therapeutics and treatments.
LIFTS
Thank you to the many members who have engaged in our submission to Government on the next steps of the LIFTS scheme. It was great to see a wide range of members taking an interest in this and we have I believe built a far broader consensus than just from our own community on this. I know your work is being read with keen interest at all levels of government and this is an agenda on which I remain cautiously optimistic for in 2023.
Guide to the Government
We've updated our Guide to the Government for those of you who follow UK politics closely. Dominic Raab's resignation last month saw Oliver Dowden, already Chancellor of the Duchy of Lancaster and Secretary of State in the Cabinet Office, add Deputy Prime Minister to his name. Mr Dowden now has a powerful portfolio of posts from which to champion the value of innovative life sciences across government. There has been a further change, albeit temporary, at the Department for Science, Innovation and Technology, with Chloe Smith the new acting Secretary of State for Science during Michelle Donelan's maternity leave. Veteran MP John Whittingdale will also be standing in for Julia Lopez as Minister for Data and Digital Infrastructure.
VPAS in Westminster Hall debate
And it's good to see that MPs remain interested in our sector, with a Westminster Hall debate taking place this week centred on the implications of the new Voluntary Pricing and Access Scheme, discussions of which should be starting soon. We've briefed a number of MPs on what it means for the innovative life science sector and will report back next week.
HSBC SVB UK
HSBCs results are out today, showing profits growth for this key bank. What's interesting is the potential Noel Quinn sees in the life science sector – and how successful the acquisition of SVB UK has been for HSBC. He revealed that the new bank will keep a separate identity within HSBC and will get a new name. I'm glad the reassurance about the quality of the companies that SVB UK had as customers has been demonstrated since the acquisition with Noel Quinn saying 'the UK business was well run and had a good portfolio of customers'.
Another Bank Holiday in the UK for the Coronation of King Charles next week, next Newscast next Tuesday.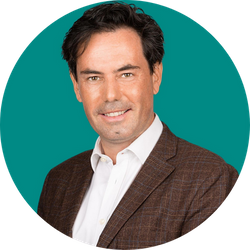 Steve Bates OBE
CEO, BioIndustry Association
More news and updates
More within