CEO Update | 20 February 2023
I'm looking forward to seeing many of you at this year's BIA Committee Summit this Thursday – always a vibrant and engaging event with BIA member expertise overflowing the venue – which this year is Church House in Westminster. The idea of the day is for each of our expert Advisory Committees to hold their first meeting of the year in the same place at the same time – so they can come together in a plenary session to understand common themes and make connections. The social at the end of the day also helps with serendipitous mixing.
Department for Science, Innovation and Technology
More detail on the new Department for Science, Innovation and Technology (DSIT) is emerging – both in terms of senior civil service leadership and priorities set for the department by the Prime Minister. Priority outcome one is well aligned with the work we've been doing on increasing investment into innovative UK life science businesses: "optimise public R&D investment to support areas of relative UK strength and increase the level of private R&D to make our economy the most innovative in the world". With George Freeman in the Minister of State role, we know he'll bring his experience and expertise from our sector to bear on this agenda.
Spring Budget
On the Westminster front policy activity ahead of the Spring budget is hotting up as the competing priorities on the HM Treasury purse become clearer by the day. We continue to make the case for a supportive business environment for life science-based startups and scaleups – and I'm looking forward to meeting MPs in the Houses of Parliament tomorrow evening to highlight the opportunity for the UK to be a leader in synbio for human health. The event is being held by the Parliamentary and Scientific Committee APPG in partnership with bit.bio which is good to see.
Northern Ireland Protocol
I'm also keeping a close eye on developments in the Northern Ireland Protocol, which are expected to move this week. The BIA has worked hard on the complex regulatory issues with a focus on medicines down the years and UK government officials and ministers are well aware of our preferred approach. This week will see if Rishi Sunak's government are able to broker a deal with politicians in Northern Ireland and their backbenchers that can unlock important developments for the sector like the UK's participation in Horizon Europe.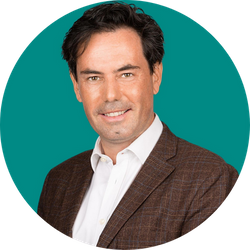 Steve Bates OBE
CEO, BioIndustry Association
More news and updates
More within