CEO Update | 20 September 2022
Yesterday the United Kingdom paid its final respects and laid to rest Queen Elizabeth II in an incredible state funeral in central London, a ceremony of which we haven't seen in a generation and was marked and watched across the entire world.
As the chapter closes on the 70 years of the Elizabethan age, I have reflected on the innovations and changes we have seen in the sector over that period and look forward to the advances the sector will make under our new King.
New government: new policies, new people
Now with the official period of national mourning over, Prime Minister Liz Truss will continue appointing her government ministers and this Friday the Government will hold its mini-Budget.
I suspect the 'fiscal event' will centre on repeating the announcements of a planned price cap for energy prices, with two years for households and six months for businesses. There remains scant detail on how this will operate for businesses, and I hope for more detailed information on what this announcement means in the Chancellor's statement on Friday.
Thank you again to those who responded to our cost of living survey, in last week's blog I gave a few headlines and snapshots from those responses with inflation coming top of your concerns, followed by cost of living and public valuation of biotech companies. Do drop me a line if you have any further thoughts and ideas – this feedback is invaluable when engaging with relevant stakeholders.
Nicky Edwards, our Director of External Affairs, will be joined by a panel of guests to discuss the new government, its people and policies and their effect on biotech, at the BIA webinar this Thursday. Do sign up and look out for our guide to government, which will be regularly updated as more ministerial appointments are made.
We're also approaching a key date in the UK political cycle of party conferences, where this time next week the Labour Party Conference will have begun in Liverpool, then followed by the Conservative Party conference in Birmingham. Both parties will be keen to battle the next election on an economic growth agenda, an agenda our sector is critical to achieving. The BIA team will be on the ground and holding fringe events at both conferences on how to grow innovative manufacturing through apprenticeships.
LifeArc portfolio company Ducentis BioTherapeutics acquired by Arcutis Biotherapeutics
Some good UK news last week, as Life Arc Ventures has had its first exit, as Ducentis BioTherapeutics was acquired by Arcutis Biotherapeutics. It's great to see Life Arc's strategy of finding early-stage discoveries and supporting their development to a point where it becomes attractive for others to invest - coming to fruition.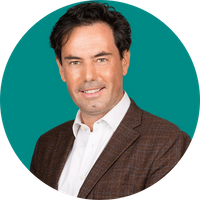 Steve Bates OBE
CEO, BioIndustry Association
More news and updates
More within