CEO Update | 21 November 2022
A great week of UK life science connectivity at and around the Jefferies conference last week had the rug pulled from under it by government proposals in Thursday's Autumn Statement to radically cut R&D tax credits for small and medium-sized companies from next April. Read more in the blog by Dr Martin Turner, Head of Policy and Public Affairs at BIA and articles in the Financial Times (FT) and The Times for more detail on this issue.
We were able to provide immediate expert analysis of the implications of this proposal to Treasury officials last week. I will also be raising this with Ministers at the Life Sciences Council next Monday.
It is already clear from instant member feedback that this is an issue of massive concern. To give you a flavour, here is one company's take:
We are currently fundraising, with an expected cash-out date in approximately 15 months. Our runway projections have been predicated on a significant R&D Tax Credit for this year. With the proposed change, our calculations suggest that we should only anticipate just over half of the expected amount, which would bring forward our cash-out date. This shortening of our cash runway makes a significant difference to our ability to raise funds now, as it now puts us in a much higher risk category of investment, and as such could put the brakes on our current fundraise and potentially spiral the business. An unforeseen change like this, with little warning, will have a dramatic effect on the early-stage growth companies and innovators the current government intends to support.
We need your input! This week we are writing a letter to enable us to take the message of our members to the Government. If you are interested in signing the letter, please leave your name and details below.
What is incredibly frustrating is that the BIA has long called for a crackdown on fraud in the SME scheme and it is possible to target effective relief to SMEs delivering the UK as a science superpower. I've referred to this in my CEO blog last week and Colin Hailey, Chair of the BIA Finance and Tax Advisory Committee (FTAC) spoke about it far more eloquently in evidence to parliament last Monday (watch from 16:14 mins).
It seems clear that HM Treasury would like to move towards a single scheme and are keen to get input from the industry – the Autumn Statement states 'the government will consult on the design of a single scheme, and ahead of Budget work with industry to understand whether further support is necessary for R&D intensive SMEs, without significant change to the overall cost envelope for supporting R&D'. There is a key need to get our voices heard in this debate.
I don't think that organisations that welcomed the headline science figures in the Autumn Statement had factored in the huge impact that this change could mean for our sector and its contribution to science spend in the UK, so we also have to explain why this matters to our colleagues in academia and learned bodies.
I've focused the BIA's resources on this key emerging issue and apologise for not giving a fuller update on the World Antimicrobial Awareness Week (WAAW) and our preparations for the AMR-focused webinar tomorrow at 2 pm (there's still time to sign up and learn about the international collaboration and new economic models in AMR) or a full response to the Autumn Statement announcements at this time.
I hope we can give an update on the discussions around R&D tax credits and a more detailed overview at our webinar next Tuesday. In the meantime please share your thoughts on this with us to enable me to convey to the government your thoughts on this change.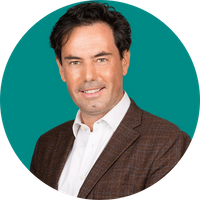 Steve Bates OBE
CEO, BioIndustry Association
More news and updates
More within