CEO Update | 24 April 2023
Q1 Finance Report
Today we've published our latest quarterly data on sector financing. The first quarter of 2023 has seen deal flow continue for the UK's innovative life science and biotech companies at all stages of development. Despite global macroeconomic headwinds, suppressed public markets and political uncertainty weighing on investor confidence, venture investment remained steady, with private UK biotechs securing £258 million across 20 deals, with an average deal size of £13 million. Read our press release for more details
USIT guide
A new guide that aims to speed up the development, maturity and scale-up of the University spin-out process is launched today – and it's a process we are proud to endorse and support. The University Spin-out Investment Terms (USIT) Guide has been developed by prominent venture capital investors and leading universities, and "identifies a landing zone" for what a positive deal could and should look like.
I'm attending the launch at the Chancellor's Hall, Senate House, University of London this evening. The work on the document has been led by the TenU group and funded by Research England. TenU members are the technology transfer offices of the University of Cambridge, Columbia University, University of Edinburgh, Imperial College London, KU Leuven, University of Manchester, MIT, University of Oxford, Stanford University, and UCL all aiming to increase the societal impact of research.
I encourage members to engage with this new best practice guide and welcome any feedback. It demonstrates that there is a shared commitment across both the investor and university communities to work together to build businesses that can change the world. I hope this initiative will speed up the development, maturity and scale-up of spin-out, generating more jobs and productivity.
VPAS
The formal negotiations on the upcoming VPAS scheme have not started and already there is already a row about the process. The British Generics Assoocation have chosen to seek a judicial review of the process of government and industry engagement. The ABPI has commented on that development. Not the easiest first month for the new government appointed negotiator Sir Hugh Taylor. I'm keeping a close interest in this and welcome member insight.
Sector response on LIFTs
This week we are working closely with members, under the leadership of Dan Mahoney in his role as the UK Life Science Investment Envoy to produce a consolidated sector response on the Long-term Investment For Technology and Science (LIFTS) initiative from the government. The initiative aims to establish new investment vehicles to crowd-in investment from institutional investors, particularly defined contribution (DC) pension funds, to the UK's most innovative science and technology companies. This week is an important staging post on a long-term agenda on which I hope we'll see real movement in the coming months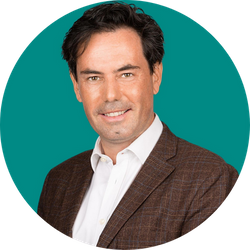 Steve Bates OBE
CEO, BioIndustry Association
More news and updates
More within