CEO Update - 24 July 2023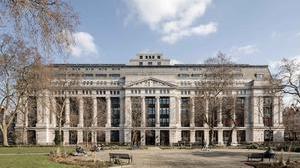 The real reason we moved the BIA to a new space in Bloomsbury is now public! Victoria House is being converted into a superlab building for life sciences, and we are the first tenants. For many of you, this has been an open secret for months. So, it's great to see the full revelation of Oxford properties' ambition for our new home. We are already seeing the advantages of being in a fantastic space at the heart of London, with easy access to the Elizabeth line, universities and VCS, and new neighbours like GSK. Read the press release for more details.
R&D tax relief scheme updates
The last week at Westminster before the recess is often a time for burying bad news. However, last week, I was pleasantly surprised to see the legislation for the new merged R&D tax relief scheme published by the Treasury with the good news that key features we have called for will be included in the future scheme, including an enhanced rate for R&D-intensive SMEs and the continued ability to claim for outsourced R&D. The confirmation that the enhanced rate we fought for earlier this year will be continued is very welcome, but we have been clear with policy makers that the scheme is not as internationally competitive as it needs to be. With a consultation running across the summer and the next policy update likely to be in the Chancellor's Autumn Statement, this will be a big focus for BIA and our Finance and Tax Advisory Committee. The proposed new merged scheme is the biggest reform to the R&D tax relief regime in a generation and we will work closely with stakeholders to ensure the detail supports the UK life science and biotech ecosystem to grow and innovate for the future. Watch out for a blog from us later this week with further analysis.
Statutory scheme for branded medicine pricing
Last week also saw the publication of a consultation on what the statutory scheme for pharmaceutical access and supply would look like for 2024 onwards. Sadly, The Department of Health and Social Care proposals reflect little of the argument we have made in our document about the risks of the UK becoming a second-tier launch market. I would really welcome members comment and insight on the proposals which include a new approach on by a similar and new definitions for older branded medicine which are not based on patent definitions and seem quite novel. The consultation is open until 10 October 2023 and it will be important that a full range of voices are heard.
Development of new clinical tools for dementia
An important development in the UK life science vision mission on dementia was announced last week in an event, hosted by the Office for Life Sciences at the Alzheimer's Association International conference in Amsterdam. Innovate UK opened a £6m small business research initiative, seeking dementia biomarker tools. Innovate UK is especially interested in technologies that enable detection during the early stage of disease and is looking for a project state that improves the detection of neurodegeneration, inflammation or vascular biomarkers associated with dementia.
Plans for regeneration, inner-city densification and housing delivery across England
Speeding up growth, especially in Cambridge, The Housing and Levelling Up Secretary, Michael Gove, today set out new measures to unblock the planning system and build more homes in right places where there is local consent. The government is focusing on prioritising building in inner-city areas where demand is highest and growth is being constrained. This includes a new urban quarter in Cambridge which will unlock the city's full potential as a source of innovation and talent. Working with local leaders and communities in Cambridge, the plan is to create a new urban quarter that will create hundreds of new homes; supported with high-quality infrastructure, including state-of-the-art research facilities, improved schools, hospitals and green spaces. Our sector needs speedy decisions on new labs and homes to grow so today's announcement about Cambridge is a welcome boost to scaling companies like Alchemab and Bicycle, competing for global investment.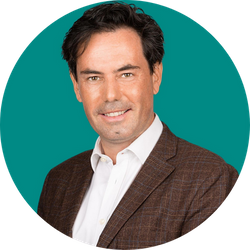 Steve Bates OBE
CEO
BioIndustry Association
More news and updates
More within