CEO Update | 24 October 2022
UK-based life sciences and biotech companies have raised £1.5 billion in equity finance in the first three quarters of the year, with investment activity accelerating in the three months leading to 31 August.
Our latest data, published with Clarivate, shows two large financings in Q3 by Verona Pharma and Immunocore, both listed on the New York-based NASDAQ, raised the overall quarterly figures to £579 million, the best yet this year.
The UK remains the strongest country in Europe for biotech venture capital and a rival to American clusters. We continue to welcome global investors who see the quality of our science and capital efficiency of our ecosystem. As evidenced by the agreed acquisition of MiroBio by Gilead, this leads to strong returns for investors.
It's great to see so many companies continuing to be able to raise the capital they need to progress their R&D programmes. However, it is clear that the outlook for all sectors, including ours, is difficult. The fundamental strength of UK science, our companies and our people is cause for optimism, but it's crucial that the Government maintains support for the sector through R&D tax reliefs, venture capital incentives and the vital pension reforms needed to unlock new sources of capital to drive our innovative industry forward.
Celebrating sectors successes at Dame Kate Bingham's book launch
I was delighted to join colleagues from across the sector at Dame Kate Bingham's book launch last week, which focusses on her time leading the UK Government Vaccine Taskforce during 2020. The work of the UK sector was imperative in ensuring we created, manufactured and scaled up production of COVID-19 vaccines to support patients around the world. I was delighted that the role of the BIA, its members and its staff, was recognised in Kate's book.
A week is a long time in politics
UK political volatility continued last week, with Liz Truss announcing that she would step down as Prime Minister resulting in her leadership being the shortest in UK history. The race to decide the next Conservative Party leader could conclude as early as today as respective leadership campaigns have been set a deadline of this lunchtime to gain 100 MPs' nominations and if necessary, go forward to a vote by Conservative Party members. At the time of writing, it appears former Chancellor of the Exchequer, Rishi Sunak has enough nominations to get to the next stage. His likely only challenger would be the current Leader of the House of Commons Penny Mordaunt who is hurriedly lobbying MPs to get to the required number of nominations after former Prime Minister Boris Johnson pulled out of the race last night. All eyes today will be on the 1922 Committee Chair Sir Graham Brady on whether a ballot of Conservative Party members is required and we will provide a full analysis of today's events and consequences for the sector in next week's CEO blog.
MAC LeaP Alumni site visit
One of the first BIA Manufacturing Advisory Committee Leadership Programme (MAC LeaP) Alumni Site visits took place last Wednesday, hosted by Extracellular at Science Creates in Bristol. Some of the highlights included Will Milligan sharing his journey to becoming a founder of Extracellular and his LeaP and PULSE experiences, and Annette England MBE sharing her inspiring journey to become one of the most influential people in the UK Bioindustry. The event also included a lab tour and talks from CytoSeek, SynBioBeta and the University of Bristol's Bristol BioDesign Institute. Thanks to everyone for visiting and making this such a fantastic event!
Cambridge regional focus
Last Thursday we were at Babraham Research Campus for our regional focus event, exploring 'Moving and scaling: creating space for your growing life science company'. As always we hosted a fantastic, high-energy crowd keen to network with each other and engage with our panellists following their panel discussion. If you're interested in coming along next time, take a look at our events calendar to see what we've got coming up over the next few months, and I'll hopefully see you there.
https://news.abbvie.com/news/press-releases/abbvie-acquires-djs-antibodies-further-strengthening-immunology-pipeline.htm
AbbVie acquires DJS Antibodies, further strengthening immunology pipeline
Last week, AbbVie announced the acquisition of DJS Antibodies Ltd, a privately-held UK-based biotechnology company dedicated to discovering and developing antibody medicines that target difficult-to-drug disease-causing proteins, such as G protein-coupled receptors (GPCRs). AbbVie will pay DJS shareholders approximately $255 million in cash and anticipates retaining all current DJS employees and its facility in Oxford. DJS is backed by founding investors including BIA member Oxford Science Enterprises, BIA supporters Johnson & Johnson Innovation and LifeArc, along with Sedgwick Yard and Amgen Ventures.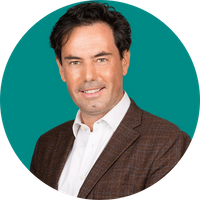 Steve Bates OBE
CEO, BioIndustry Association
More news and updates
More within