CEO Update - 25 September 2023
1.5% stamp tax charge dropped
The government is introducing legislation to reverse the reinstatement of the 1.5% stamp tax charge on the issue of UK securities into depositary receipt systems issues and clearance services and on certain related transfers – so as, broadly, to preserve the position as before the Retained EU Law (Revocation and Reform) Act was passed.
We were concerned that future fundraisings by UK companies on foreign exchanges, which are crucial to the continued growth of UK life sciences, would be impacted by potential reintroduction of the 1.5% stamp tax charges. Reintroducing the 1.5% charge would increase costs for UK-headed groups seeking to raise capital on overseas markets, or issuing shares to incentivise employees, resulting in wider negative implications for the UK economy and our international competitiveness.
BIA had written to Ministers raising member concerns on this issue. The draft legislation which has been published is out for technical consultation ahead of its inclusion in an upcoming Finance Bill.
UK-based breakthroughs make the headlines
Ahead of the TechBio UK conference next month, I was fascinated to read the Science paper on AlphaMissense published last week. The new prediction tool, developed by the Google Deepmind team from London, is based on AlphaFold and uses its learnings about structure to identify where disease-causing mutations are likely to occur in a protein. AlphaMissense's process is inspired by large language models, such as ChatGPT, but instead of being trained on words, it is trained on millions of protein sequences.
This is a good example of how techbio is developing and has the potential to disrupt therapeutic development. When you ally this to news that, just a few hundred yards away, pioneering stem cell surgery is enabling a young girl to have a kidney transplant without the need for long-term immunosuppressants in our integrated healthcare system it's easy to see how the UK has the ingredients to pioneer for the globe the truly disruptive breakthroughs the biological science of our age will enable.
Guide to government – party conference season
The UK party political conference season has started with the Liberal Democrat conference in Bournemouth this week. Dr Martin Turner, Head of Policy and Public Affairs, is attending on behalf of the BIA. We will provide updates in a series of blogs over the coming weeks. As faces and roles change fast in Westminster, we will be updating our guide on who is who and who's covering what for each of the main parties next week.
VPAS and Statutory Scheme
We are currently working on our response to the DHSC consultation on proposals to amend the statutory scheme, controlling medicine pricing in the UK. The consultation proposes the introduction of a 'lifecycle adjustment' approach whereby older products in markets with limited competition would pay a higher rebate rate. We have some concerns about the potential impact of these proposals on our sector, including the administrative burden they could place on smaller companies, the implications for patent protections, and the risk to the UK's attractiveness as a 'first launch' market for new medicines.
Last week, we held a webinar on the "stat scheme" with DHSC where our members were able to put their questions about the proposals to DHSC officials. They provided some helpful clarifications, but our concerns about the proposals remain and we will be outlining these in our consultation response. The consultation closes on 10 October, so if you would like to provide any input into the BIA response, please contact Rosie Lindup as soon as possible.
The Future of UK Regulation Conference
The final programme for our Future of UK Regulation Conference is now published and it is great to see a fantastic community already signed up. I am really looking forward to an interactive discussion about the future direction of medicines regulation in the UK. The MHRA has made considerable progress in restoring performance to expected levels in recent weeks. Latest data shows they have assessed over 1,600 clinical trials applications since mid-July with the backlog of 966 clinical trial applications eliminated last week. Going forward the Agency is committed to completing regulatory assessments within statutory timeframes for all newly received fully compliant clinical trial applications from 1 September 2023. With the uncertainty of the summer behind us, I am sure the combination of regulatory expertise in the room will help us focus on new areas where MHRA leadership can be a force multiplier for our ecosystem.
A busy Thursday in Darlington, Babraham and Stevenage
I wanted to be in three places at once last Thursday – and very much enjoyed our sold-out regional event in Stevenage with an excellent panel and superb networking, but it did prevent me from being in Darlington where CPI celebrated the launch of the RNA Centre of Excellence, a first-of-its-kind GMP facility for vaccine development and R&D in the UK, with a visit from Science Minister George Freeman MP. The centre is the only UK-based facility able to develop and manufacture lipid nanoparticle encapsulated messenger and self-amplifying RNA vaccines and therapies for use in early-phase clinical trials.
Many members including Dr Dan Mahony, Chair of the UK BioIndustry Association (BIA), also gathered at the same time for the excellent 17th annual Babraham Investor Conference in Cambridge where Dan was able to share an update on our work on the Mansion House Pact and if the pension fund money really going to boost scale-up capital for the sector. It's great to see our vibrant ecosystem buzzing with networking across the country this autumn.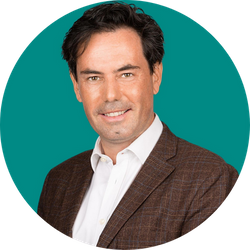 Steve Bates OBE
CEO, BioIndustry Association
More news and updates
More within