CEO Update | 27 February 2023
Budget ahead
With just three weeks left until the Spring Budget, it will be a key moment for the life sciences sector following the R&D tax relief rate cut announced at the Autumn Statement. The Chancellor has since written to BIA stating that he sees "merit" in the case for further support for life science SMEs impacted by the cut, but the demands on the UK's public finances leave significant uncertainty in what can be delivered.
Join us for our Spring Budget webinar on Thursday, March 16, to hear our analysis on behalf of the sector of any further support delivered and the wider reforms to the R&D tax relief regime underway. I will be writing to BIA members this week to ensure we are doing everything to prevent the cliff edge many companies are looking over this month.
Redx Pharma merges with Jounce, but stays in UK
Last week, BIA member Redx Pharma merged with Jounce Therapeutics, a Nasdaq-listed US company marrying UK science and leadership with US money. The new company will remain headquartered in the UK and through this deal gains exposure to deep pools of savvy global investment vital to progress candidate therapeutics through drug trials if clinical development results succeed.
It is a great example of how canny UK leadership is taking advantage of the current valuations of biotech on NASDAQ and more validation that UK biotech is a global partner of choice for our excellent management and capability.
Sadly it also shows just how uncompetitive AIM is as a market for drug-developing biotech on a global stage and how far London has to go to build a globally competitive end-to-end financial services complex needed to grow life science companies to scale. But just because the global public market for biotech isn't here doesn't mean that there is not significant expertise in life science investment and company building in our UK community. How we build on the excellence we've got and engage it better with global players is a topic I'll be touching on with the Scale up institute and the British Business Bank later today.
New Chief Scientific Officer
Two new government advisers were appointed in the last week - Professor Dame Angela McLean DBE FRS will replace Patrick Vallance as Government Chief Scientific Adviser (GCSA) on 1 April, and Professor Julia Sutcliffe has become Chief Scientific Adviser (CSA) at the Department for Business and Trade.
Alongside her GCSA role, Dame Angela will also lead the Office for Science and Technology Strategy, which has a critical role in driving forward the UK's ambitions to be a science superpower. The GCSA has an essential role in championing the opportunities that scientific research brings including leading innovation, boosting economic growth and improving the health of the nation. Dame Angela brings a wealth of experience to this role, including her key contribution on the COVID-19 Scientific Advisory Group for Emergencies. Her previous role as CSA to the Ministry of Defence and her broad expertise in infectious disease epidemiology place her well to best champion evidence-based decision-making in Government. We welcome both to their roles and look forward to working with them in the future.
Blair and Hague make case for UK innovation economy with life science at its heart
Former Labour prime minister Tony Blair and former Conservative leader William Hague joined forces bringing out a report published by the Tony Blair Institute for Global Change, warning that Britain must radically change its approach to science to keep pace with rapid advances in artificial intelligence, biotech and green energy.

Their call for an overhaul of the way government manages R&D and for a tax regime that promotes domestic private research aligns with much of the policy agenda the BIA has been arguing for. It was particularly interesting to see them arguing for "incentivising pensions consolidation and encouraging growth equity by making the pension capital-gains tax exemption applicable only to funds with over £20 billion under management that allocate a minimum percentage of their funds to UK assets", a novel new approach to nudging new forms of investment into UK innovation.

Promoting expert management similar to that of the Vaccine Taskforce during Covid through creating "specialist Whitehall executive ministers" and elevating the role of science and technology experts in government are also concepts that attract BIA member support, perhaps some of the seeds of these ideas were planted when Tony Blair was a guest at our Bioscience Forum a couple of years ago.
Labour's 5 missions
An important step towards the election campaign for Labour this month as Keir Starmer announced their 5 Missions for a Better Britain. More detail on the Economic mission was set out this morning in a speech in East London with a focus on creating green jobs and new high-tech green industries with an early hat tip referencing our UK 'excellence in life sciences'. Labour's ideas include significant changes to business rates and the creation of a new industrial strategy council to form a new partnership with businesses. With securing the highest sustained growth in the G7 as mission one, it was good to see our sector called out in the section on innovation with Labour highlighting a desire to "create the conditions for innovation to thrive and technology to be harnessed for the public good, boosted by our industrial strategy focus on data and life sciences, and reviewing the institutional landscape of how we identify innovative practice and scale it up."
Lab Space Race
I'm glad to see the need for more lab space to support our growing sector made it into the Sunday Times this weekend and that many developers understand the opportunities in this space. Congratulations to BIA member Relation Therapeutics on their move into new space in London's knowledge quarter! I look forward to a steady stream of these announcements in the coming months and the issue is one we'll focus on at our Oxford regional next month – register your participation to join us.
Data access event with AMRC and LifeArc
I'm looking forward to seeing many of you tomorrow at our collaborative event with AMRC and LifeArc on Joined up thinking for data access. Collaborations across industry, charity and NHS are key to supporting cutting-edge R&D and I'm excited to hear more of the collaborations that are already underway and catalyzing new ones.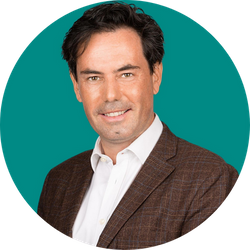 Steve Bates OBE
CEO, BioIndustry Association
More news and updates
More within