CEO Update | 3 October 2022
We've moved
We've moved out of our offices to enable the demolition of the Southside building in Victoria street. We are currently in interim offices and our new address is BioIndustry Association, LABs, Victoria House, Bloomsbury Way, London, WC1B 4DA. We say goodbye to Southside after over 11 years and there will be more information on our new permanent office location in the coming months.
Conservative Party conference
The BIA team are already on the ground in Birmingham attending the Conservative Party conference. We are holding a BIA conference fringe event on how to grow innovative manufacturing through apprenticeships. Watch out for a blog this week wrapping up the conference season from a life sciences perspective. In the next week's Newscast, I will share the highlights from key ministerial speeches and announcements, as both political parties vie for the economic growth agenda in troubling economic times.
Labour conference goes for economic growth through life sciences sector
Last week, Sir Keir Starmer and his shadow cabinet used the Labour Party conference to set out their policy agenda and direction for a Labour Government. It was welcome that in Sir Keir's leadership speech, he identified our sector for its entrepreneurialism and as a driver for economic growth: 'And because we are fairer, because we are greener, we're also more dynamic. Our entrepreneurial spirit – unleashed. New technology – improving public services. Cutting edge science and world-class services driving economic growth.'
This came after Rachel Reeves, the Shadow Chancellor, namechecked Oxford Nanopore and AstraZeneca as 'inspirational businesses' at the party's Business Summit, and used her conference speech to announce that a Labour government would create a British Sovereign Wealth Fund, something her leader repeated, and said: "(the British Sovereign Wealth Fund) will make sure that the public money we spend building-up British industry spurs on private investment, stimulates growth in construction, life sciences, finance and insurance and the British people enjoy the returns."
This type of thinking is a welcome change from the previous 'medicine of the many' days under the Corbyn leadership where Crown Use licencing would have risked cutting off investment in the small companies across the UK working hard to develop new treatments for patients. We look forward to working with the Labour team to ensure their plan for a new British Sovereign Wealth Fund effectively delivers growth in life sciences and is optimized to crowd in private sector investment to Britain.
Aisling Burnand
I am attending Aisling's Funeral today on behalf of our BIA community and will pass on the many messages of sympathy and condolence from BIA members past and present to her husband William and her family.
AGM and Board Elections
All BIA members should have received the Notice of the Annual General Meeting (AGM) last Friday. The AGM is being held virtually on Tuesday 25 October from 4.30-5.15 pm and more details will follow closer to the time. Along with the formal notice, the ballot paper and corresponding candidate statements were also distributed.
As a not-for-profit company, limited by guarantee, each member company of the BIA has voting rights at our AGM and the opportunity to select Board members to represent them. The nominees, candidate statements and all the voting details can all be accessed here.
This year 21 members have put themselves forward for election for the five positions available on the BIA Board. One way many member companies decide how to vote is to share the candidate profiles amongst senior colleagues at a team meeting before casting their company's vote. Please note the ballot closes at 5 pm on Friday 21 October. One member, one vote.
TechBio UK – last chance to book
TechBio UK, our premium autumn event is now only days away. It is your last chance to book what looks set to be a fantastic event.
London Stock Exchange Healthcare Investor Forum
Tomorrow, we are partnering with the London Stock Exchange, Consilium Strategic Communications, JP Morgan, MedCity and Numis to deliver the 7th annual Future of Healthcare Investment Forum.
Back as a physical event at the London Stock Exchange, a city audience will hear from leading public and private UK healthcare companies, members of the investor community and expert advisers, all of whom understand what it takes to fund and grow innovative healthcare companies in a fast-changing commercial environment. This year's core themes include drug discovery and development, healthcare delivery and consumer healthcare. It's an important moment in ensuring the London-based investment community gain a positive insight into the value creation and growth opportunities our sector is delivering and I look forward to seeing many of you there.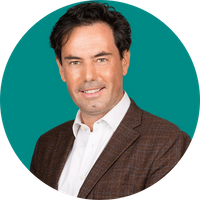 Steve Bates OBE
CEO, BioIndustry Association
More news and updates
More within