CEO Update | 31 October 2022
Another new UK Prime Minister and Government
Rishi Sunak is the UK's new Prime Minister and formed his new government last week. Jeremy Hunt continues as Chancellor of the Exchequer, where he is closely advised by Kristen McCloud, the former civil servant who ran the office for life sciences; Steve Barclay returns as Health Secretary and Grant Shapps comes into BEIS as the new Secretary of State. A well-known face to the sector in George Freeman, confirmed his return to the Government as the Minister for Science, Technology and Innovation, having left the job after resigning from Boris Johnson's government in the summer. Working alongside Mr Freeman will be Nusrat Ghani, who was appointed by Liz Truss as a Minister of State at BEIS in September 2022 and has since been reappointed. Once all the ministerial roles are finalised and responsibilities are assigned we will update our guide for government. In addition, we plan a webinar on the new government and what it means for our sector.
This is still very early days of the Mr Sunak's premiership but it is interesting to note his pledges made in the Conservative Party leadership this summer, including a pledge to make the UK a 'science superpower' by increasing funding into the sector and supporting a UK 'plan B' alternative to the Horizon Europe programme.
After weeks of political instability in UK politics, all eyes will be on Mr Sunak's ability to hold together the different factions in the Conservative Party and also his ability to address the rising cost-of-living crisis. The Autumn Statement by the Chancellor has been moved from today to November 17 which will also include an Office of Budget Responsibility statement, which will give the Chancellor and Prime Minister more time to make their decisions. We will of course be providing our usual analysis of what that means for the sector at this time.
Renewed Labour Party focus on life sciences
It was good to be part of the Life Science industry delegation hosting the Labour Party's Shadow Health Secretary Wes Streeting and Shadow Business Secretary Johnny Reynolds at GSK in Stevenage last week. It was clear that the Labour frontbenchers are aiming to strengthen ties with the life science industry and are seeking to be a better more stable partner in government. The frontbench pair's understanding of our ecosystem is more sophisticated than the Guardian reporting suggests, as they are keen to support small and scaling companies as well as the global players in our sector. Things have certainly moved on since the days of Jeremy Corbyn's leadership and we now have a positive platform to partner on the growth agenda with the Labour team.
Aisling Burnand remembered in The Times
I'm sure many of you will have seen in this Saturday's Times a tribute to the former CEO of the Association of Medical Research Charities and BIA, Aisling Burnand. The obituary provides a wonderful insight into the work and character of Aisling, someone who will be missed greatly across the sector and here at the BIA.
China Webinar this week
We'll be continuing to update you on key issues and opportunities for collaboration with China in the life sciences with our latest China special interest group webinar with the Department of International Trade (DIT) this Wednesday. In this edition, we will be focussing on investment from China and introducing some key relevant investors for UK biotech, so join us to learn more about the current landscape, understand what Chinese investors are looking for and scope out potential collaboration.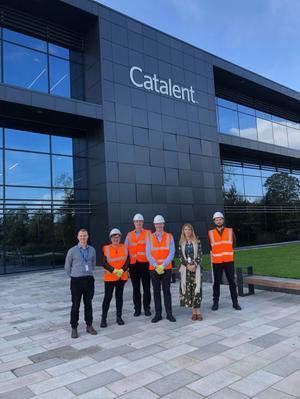 BIA tour the new Catalent facility
I was delighted that our Head of Membership Michael McGivern and our Bioprocessing consultant Netty England were the first industry visitors to the new Catalent facility in Harwell last week. We're always keen to get out and about to hear from members, so do contact Michael if you would like us to come to you.
Draft EPSRC healthcare technologies strategy
The Engineering and Physical Sciences Research Council (EPSRC) have published a draft EPSRC healthcare technologies strategy, which sets our vision and priorities for the next 10 years and has been developed through a series of community workshops. They are looking for feedback through an open consultation on the challenge descriptions and example research priorities. To provide feedback, complete the healthcare technologies strategy 2022 consultation form before 1 December.
Help MedCity support education and training in life sciences
MedCity are collating knowledge on existing life sciences education and training for a report. They will develop workshops for stakeholders to guide them through devising educational and training strategies within their institutions. Please take the survey to inform their work.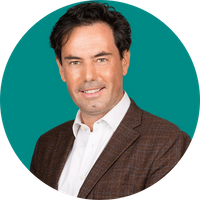 Steve Bates OBE
CEO, BioIndustry Association
More news and updates
More within