CEO Update | 4 July 2022
Morning with the Chancellor
It was great to spend this morning in Stevenage with the Chancellor of the Exchequer, Rishi Sunak MP, Jonathan Symonds and Tony Wood of GSK as UBS Asset Management and Reef Group announced up to £900 million investment to develop land at the GSK site in Stevenage to create an estimated 1.4m sq. foot of laboratory space and 5,000 new highly skilled jobs.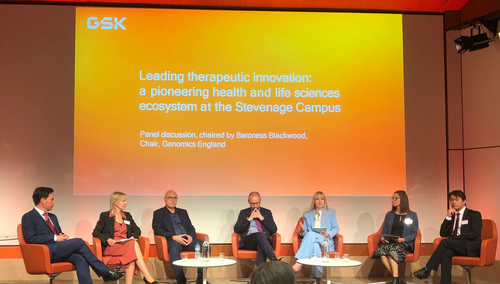 Hearing the Chancellor proudly calling out the extension of R&D tax credits to data for life sciences reminded me of the difference that a prominent BIA campaign can make. It was good to hear him reiterate his long-term support for the UK life sciences sector and the Life Sciences Vision.
Stevenage is a growing strategic cluster within our UK sector anchored by GSK and the Cell and Gene Therapy Catapult.
Expect more on this in our socials, as this announcement alongside the recent expansion plans by companies such as Autolus show the vibrancy of Stevenage, in life sciences, in 2022.
UK biotech financing Q2
The UK biotech sector has continued to attract investment despite global economic headwinds impacting all sectors, our new data on equity investment in the UK biotech and life sciences sector between March and May 2022 shows £450 million was raised, compared to £481 million in the first quarter of 2022.
Alongside this, the key decision by global players like Moderna and Catalent to base R&D and manufacturing within the UK ecosystem shows the competitive advantage we have. There is a global race to be at the forefront of innovation in the 21st century and we are urging ministers and MPs not to let success slip through their fingers.
On sector financing, it is within the Government's power to unlock the significant capital in our nation's pension funds and other financial institutions (as other counties do) to turbo-charge the UK's innovative industries, such as life sciences. This is now more urgent than ever as NASDAQ is effectively closed to biotech IPOs, enabling the London system to up its game at a timely moment.
Feedback from the BIA's 22nd annual Parliament Day
I was delighted that over 30 CEOs and senior member representatives attended the BIA's 22nd annual Parliament Day to meet policymakers. What struck me was the comments made by Minister George Freeman MP (Conservative) and his Shadow Daniel Zeichner MP (Labour) at the lunchtime reception, who both openly expressed their determination to work together to improve and grow the UK life sciences and biotech sector to make it a key part of the UK economy going into the future.
Within our meetings, members called on policymakers to:
Increase public and private investment in the sector by committing to an expanded Biomedical Catalyst grant funding programme and unlocking pension funds for investment in innovative businesses
Improve patients' access to innovative medicines, such as cell and gene therapies, with new flexible routes for evaluation, uptake and reimbursement
Ensure Government policy and R&D funding allows the UK to lead the world in emerging technologies to capture the social, environmental and economic benefits of biotech and life sciences beyond healthcare.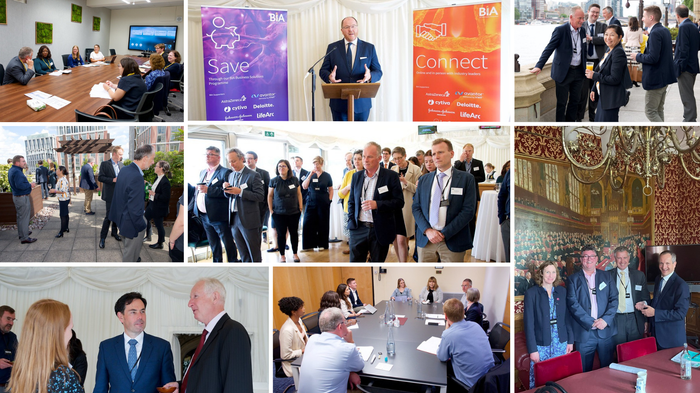 BIA Summer Party
I look forward to seeing many of you at our Summer Party, taking place next Thursday at the top of the Gherkin. Tickets sold out quickly, with everyone keen to join in for an evening of networking and entertaining activities, all while enjoying a spectacular 360° of the city!
More within