CEO Update | 5 December 2022
A frustrating week last week as the R&D tax credits changes for SMEs proposed in the Autumn Statement were voted through the House of Commons last Thursday. This legally changes the tax rate from next April and there is no further possibility to table Commons amendments to this bill. I am well aware of the strength of feeling amongst members on this issue and the immediate impact it will have on investment decisions for 2023. However, working closely with South Cambridgeshire MP Anthony Browne, we have secured a life sciences roundtable with the Treasury Minister before Christmas to discuss how the R&D tax relief scheme can best support innovative life science companies driving UK economic growth. You can watch the Minister agreeing to this.
We have already met with Treasury officials three times since the Autumn Statement. This week, I will also attend an all-sectors meeting with the Treasury on this issue. It is not yet clear what options may be on the table but a simple exemption for our sector to the rate cut is unlikely to be one of them. Therefore we will need to be creative. Our Finance and Tax Advisory Committee (FTAC) is meeting tomorrow to develop our position.
Although we are far from a solution to the 1st April cliff-edge, and any policy changes in next year's budget would impact after that date, this ongoing dialogue and process would not have been possible without your help and that of other members working together. Many of you have written to your MPs and signed our letter, which really helped. If Anthony Browne is your MP, please write to him to say thank you for his help and urge him to keep going.
As our focus shifts from explaining the implications to parliamentarians to coming up with solutions with Treasury officials and ministers, BIA will continue to need your active engagement and support on this.
UN Biodiversity Conference
We are keeping a close eye on a United Nations Biodiversity Conference COP15 / CP-MOP10 / NP-MOP4 taking place in Montreal, Canada, starting this week. The key issue for us there is the highly technical one - benefits-sharing on digital sequence information. Our core position is that the UK must not sign up to a system that inhibits innovation or sets up unworkable systems for companies, which can be avoided by moving work to countries not party to the Treaty (like the USA). We have written to the DEFRA minister Lord Beynon setting out our concerns, asking him not to sign up to unworkable options and avail himself of the practical and technical insights our members can share on the utilisation of DSI. One to watch this week.
Events this week
It is great to see the BIA's December get-togethers and committees in full swing this month. The Women in Biotech event this Thursday is set to be a great one - it's exciting to see how much the London life science scene is progressing. It is also fabulous to see the quality and quantity of issues being discussed and progressed by our Advisory Committees this quarter. In addition to the discussion of the Autumn Statement at our FTAC, I know our Intellectual Property Advisory Committee (IPAC) is across the implications of proposed trade deals for IP rights. Our Regulatory Affairs Advisory Committee (RAAC) is thinking through how best to help the MHRA support the needs of innovative SMEs in highly novel innovations. I know these discussions should and will bleed into some excellent socials BIA groups have planned for this festive season.
I'm starting to get set for the new year – and you can too by booking our pre-Christmas webinar on getting the most from the JP Morgan Health Care Conference in January – whether you are going for the first time, just thinking about it or a seasoned hand – I hope we can help your planning for a key moment in the global life science investment calendar.
If you are planning a trip to London over the holiday period, can I recommend the Science Museum Covid exhibition which has just opened? It provides an injection of hope which can be very much needed at this time of year.
Guide to Government
With Rishi Sunak's Government already over a month old, the BIA's Guide to the Government provides a rundown of all the relevant ministers for BIA members. George Freeman has returned to the Department for Business, Energy and Industrial Strategy after a brief hiatus, supporting the work of Nus Ghani and Secretary of State Grant Shapps. Will Quince and Helen Whately are two of our new health ministers, taking responsibility for key areas such as rare disease, medicines, and sponsorship of MHRA.
MacRobert Award
Nominations are open for the MacRobert Award, the UK's longest-running and most prestigious national prize for engineering innovation. Presented by the Royal Academy of Engineering, the award recognises outstanding innovation, tangible societal benefit and proven commercial success. Apply before 5pm Tuesday 31 January 2023.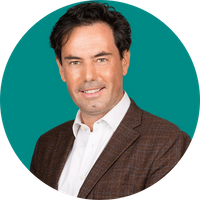 Steve Bates OBE
CEO, BioIndustry Association
More news and updates
More within