CEO Update | 5 September 2022
Staying positive with storms ahead
The BioIndustry Association (BIA) will be striking a positive and optimistic tone for our sector this autumn to counter the doom and gloom newspaper headlines promote.
Isn't our sector amazing? BIA companies are turning incredible science into life-changing and planet-saving products and services with incredible vigour. This is what makes me incredibly optimistic for the future – where our ecosystem is central to the economic growth of the nation and the solutions to many of the challenges of our age.
It is also full of great people – and we need more. The incredible science that takes place in the UK has created thriving ecosystems in genomics and advanced therapies, and through the pandemic, in a fledgling mRNA ecosystem. New exciting companies are deciding to make the UK their home and we are a preferred destination for international investors who realise the opportunity in UK biotech.
This is the message that I know will resonate with the new UK government as it forms this week after Liz Truss' success in the Conservative Party leadership ballot. The life science sector is at the heart of driving UK economic growth which must be central to the vision for the nation for the coming period.
As much of the UK goes "back to school" this week, in this blog, I'll focus on some of the priority areas for BIA work this autumn and my basic approach to them. There are some nasty storms around, but they mustn't deflect us from moving ahead. And since the Met Office published the list of storm names that they will use this winter in forecasting – I've stolen the first few names to list some of the things we're going to have to get through together this autumn.
Storm 1, Antoni: Cost of Living
Lots of members are contacting me about how the cost of living for staff is impacting their teams and sharing what they are doing. Linked are questions about energy price increases affecting business and what folk are doing about this. On the basis that a problem shared is a problem halved, I'm surveying CEOs this week so we can share back the next ideas that others have had or implemented in our sector. I've seen innovative ideas like changing the temperatures on freezers to save energy – who knows what innovative ideas you'll all have but I'm sure collectively we'll have some. This will also be a valuable way of gathering sector perspectives as no doubt we'll be asked for our BIA view on government support packages that may emerge very soon, especially for SMEs. Please help us to help you by sharing comments.
Storm 2, Betty: New Government
Any new government is a time of opportunity – and a moment when we as a sector can capture the imagination and focus of incoming Ministers with the possibilities for growth, jobs and solutions that come from our entrepreneurial companies. There will be opportunities during the party conference season to talk to political leaders on all sides, as well as engage with the planned Fiscal event (mini budget) expected in late September. Contextualising the UK medicine market challenge into a broader narrative on growth prospects for this sector for our country is also somewhere where we can add value to the discussion. A great place to start will be the BIA webinar on what the new government means for our sector next week.
Storm 3, Cillian: NASDAQ shut to new biotech IPOs
With fundraising on public markets continuing to be difficult this season, we will stress the global capital efficiency of running a life science business from the UK. Not only does our cluster have the benefit of being global in scale and boast all the experts and talent you need to move your business forward – we work in a business-friendly community of great universities and have a data-rich health system eager to partner.
Storm 4, Daisy: Key BIA events already sold out
A parochial one this for me – but please bear with me. We may already have sold out our bioProcessUK conference in Scotland in November (dinner tickets remain) but there are lots of other great opportunities to meet with colleagues and fellow members this autumn. Our TechBio UK conference, Women in Biotech (Oxford & London), regional events, webinars and, of course, the Gala Dinner next year provide an excellent platform for networking and have space available but are selling fast and I expect to sell out. Book now to avoid disappointment.
Storm 5, Elliot: Brexit not done
The future regulatory environment of the UK will be a key trend to follow till the end of the year. The B Word, Brexit, will be making a return this winter. On 31 December 2022, the standstill guidance aligning the UK and EU on medicine regulation will come to an end. Businesses need certainty, as do patients in Northern Ireland, as to what regulatory environment they will be operating in come the first day of 2023. Engaging with the MHRA on this issue will be key, as will ensuring the wider UK regulatory environment continues to be competitive and innovative with other worldwide markets.
Storm 6, Fleur: VTF no more
The UK's Vaccine Taskforce (VTF) will formally terminate at the end of September with responsibilities passing to Office for Life Science and the Health Security Agency. Our opportunity is to instil an institutional memory into Whitehall, so civil servants taking on the responsibilities understand the value of partnership working that was at the heart of the entire two and a half years of the Taskforce's lifespan. The growth of an mRNA capability and the strengthening of the capacity for future pandemic response, as we have seen with the new Cell and Gene Therapy Catapult facility in Braintree, Moderna's plans for the UK and the new RNA Centre of Excellence opening soon at CPI in Darlington will be at the centre of this story.
Other Storm names the Met Office have up their sleeve are Glen, Hendrika, Ide, Johanna, Khalid, Loes, Mark, Nelly, Owain, Priya, Ruadhan, Sam, Tobias, Val, and Wouter.
Let's hope we don't trouble them all this winter but do let me know what's on your agenda – I'm looking forward to facing them all positive in outlook and realistic in action. It's going to be a busy season.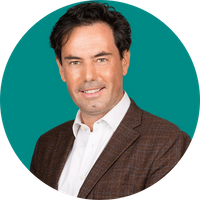 Steve Bates OBE
CEO, BioIndustry Association
---
More news and updates
More within