CEO Update | 6 February 2023
R&D tax relief campaign – request for data
Thank you for your ongoing support for our SME R&D tax relief campaign highlighting the negative impact of the relief rate changes announced in the Autumn Statement for biotech. Thanks to our combined efforts, the Chancellor has said he sees 'merit to the case for further support' for 'R&D intensive businesses'. This is great news, but the devil will be in the detail, so we need your help.
To help inform what the BIA calls for in the next stage of our campaign, we urgently need to know the R&D intensity of businesses in our sector, defined as expenditure on R&D as a percentage of total operating costs. Please complete this survey by midnight on Wednesday.
We're pushing hard to ensure innovative life science and biotech companies are not further impacted by the rate cut announced at Autumn Statement. Combined with past and other ongoing changes to the R&D tax relief scheme, our members are experiencing half a decade of instability when the UK should be doing everything it can to support start-ups and scale-ups. We've called for a big rethink in our submission to HM Treasury ahead of the Spring Budget on 15 March.
One step further to unlocking pensions
The Government has now published the legislation to allow pension schemes to invest in funds that charge performance fees, which includes most venture capital funds. This removes a regulatory barrier – the so-called charge cap – that many pension providers say was preventing them from allocating to our sector. It's good news but sadly not the silver bullet, as there is still an excessive focus on low fees and risk aversion in the pensions industry. The Government is also pushing forward with forcing pension funds to disclose their illiquid asset investment policy and breakdown of their investments by asset class. Good news again, but the breakdown isn't as granular as we called for, so savers will still not know if their money is being used to find a cure for cancer or buy out a failing high street department store.
We've been active in this policy development for many years and will keep pushing to unlock new domestic sources of capital for the UK's innovative industries and give pension savers the opportunity to reap the financial returns our taxpayer-funded science base is able to deliver.
EU pharma legislation
As February starts some of the bigger proposals of the year that will impact our industry start to see the light. Politico have a leaked version of the new EU pharma legislation slated to come out this month. Plans to reduce patent and data exclusivity will be debated in the months ahead in Brussels - and from a UK perspective - it could lead to significant divergence between the UK and EU in terms of the attractiveness of each market for novel therapeutics. A key one to watch and we will seek to engage on this via our membership of EuropaBio.
VPAS thinking developing
It's just one of the important contexts for the construction of the new VPAS (voluntary pricing and access scheme) for medicine in the UK which we will need to take into account.
VPAS is also a policy area where thinking and positions are being developed and I want to thank those BIA members who have helped us develop some initial thoughts on what's important in a new scheme design. We look forward to sharing these with Health Minister Will Quince soon.
The public debate is opening up. It was interesting to see Dame Emma Walmsley flag the importance of the UK becoming faster at deploying innovation in her comments as GSK announced results this week. Tom Keith-Roach of AstraZeneca, who is leading the negotiations for the ABPI, was stark with his public assessment in the Times today saying: "As we've seen the [VPAS] levy scale from 5.1% to 15% and now 26.5% — which is wildly out of line with any other competitor economies — all of the new [AZ major R&D and manufacturing] investments we're making to support growth since then have gone elsewhere. They've gone to Ireland, they've gone to the States, in Boston, Spain, the Middle East."
Dame Kate Bingham also reflected on how "fragile" relationships are between the UK government and the life science industry are right now on the BBC's flagship Sunday with Laura Kuenssberg programme as well as providing a tour de force of what is possible going forward with partnership work on genomics and AI – well worth a watch from 30 mins in.
Pandemic treaty published
Also published this week was the initial text of the proposed pandemic treaty by the World Health Organisation (WHO). Again this marks the formal start of what will no doubt be a protracted global discussion. My aspiration is to ensure that the political discourse is informed by the practical realities of vaccine and therapeutic research and development to develop a framework that can make a tangible difference in the years ahead. Given the starting point of much of this "zero text" this is a tough challenge in 2023.
MHRA fees consultation – BIA listened to with some new fee exemptions
The MHRA published its response to the consultation on proposals to increase their statutory fees, which will come into effect on 1 April 2023. I'm glad to say that the MHRA listened to our concerns. They will not introduce new fees for the Innovative Licensing and Access Pathway (ILAP) and Clinical Trials – Complex Amendments. We look forward to continuing our engagement with MHRA on the development of their new Fees and Charges Plan and ensuring the Agency's long-term financial sustainability as well as its capacity to regulate innovation. As the UK adopts a sovereign regulatory approach it's vital that the UK's offer to SMEs remains globally leading and doesn't put the UK at a disadvantage to comparable clinical trial and launch markets.
Medtech strategy published
The UK's inaugural medical technology (medtech) strategy has been published by the government. It sets out how we will ensure the health and social care system can reliably access safe, effective, and innovative medical technologies. The strategy builds on and supports the Life Sciences Vision to help secure the position of the UK as a global science superpower.
Health Secretary meets MND coalition
Health Secretary Steve Barclay met representatives of MND charities to discuss research and how best to ensure impact for monies invested this week, it's great to see the spotlight on some really innovative collaborations burgeoning in our ecosystem.
Medicines Manufacturing Skills and Training Consultation
The Department of Business, Energy and Industrial Strategy (BEIS) is conducting a consultation on medicines manufacturing skills provision in the UK. The closing date is 17 February. This will align with Manufacturing Advisory Committee (MAC) letter that we are currently getting signatures for, to support continued funding for Cell and Gene Therapy Catapult's skills and training programmes.
Jawdrop summit
It was exactly this type of integrated work that the Jawdrop summit I had the pleasure of attending at Imperial's White City campus was keen to inspire. It was great to see the buzz in the room (and overflow room) – which gave me great confidence in the vibrant community in the W12 innovation district
I know we have a great lineup for our first Women in Biotech event of the year in Bristol this Wednesday. I'm looking forward to a great event.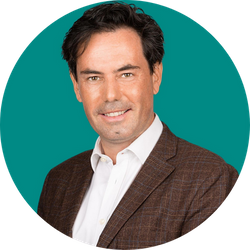 Steve Bates OBE
CEO, BioIndustry Association
More news and updates
More within