CEO Update | 9 January 2023
UK @ JP Morgan in full swing
I write this week from San Francisco where the JP Morgan Health Care conference is now well underway – with full participation from the UK ecosystem. Folk are already talking about the announcement of BioNTech's MoU with the UK Government to develop next-generation cancer vaccines in partnership. Also demonstrating the UK's capability in accelerated innovation is the news from RQ Bio and AstraZeneca that the first of RQ's monoclonal antibodies to prevent COVID-19 in vulnerable patients, which originates from work of the BIA Antibody Taskforce, has entered clinical trials less than 12 months after discovery, with the start of AZ's SUPERNOVA Phase I/III trial.
The networking and deal-making are in full swing. It was great to kick off the week with a chance for US-based investors to meet market-leading UK start-ups and scale-ups through informal networking over refreshments and canapés at the Cavalier on Sunday night.
I'm looking forward to this evening's UK reception, co-hosted by BIA and the UK Government, at the Marines' Memorial Club where we are expecting over 300 attendees focused on showcasing the UK's world-leading capabilities to investors and partners attending the global bash.
You can tell it's JPM week when San Francisco cable cars have biotech ads on them….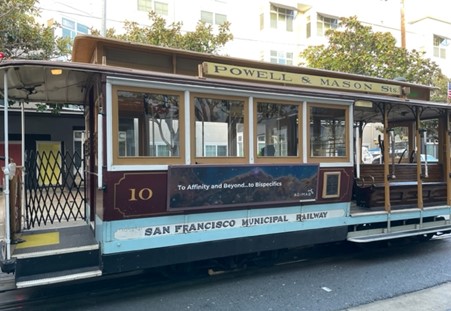 R&D tax credits campaign positive movement – letter from the Chancellor
Thank you to all members for your ongoing support for our SME R&D tax relief campaign highlighting the negative impact of changes announced in the Autumn Statement for life science businesses. Just before Christmas, I received a positive response from the Chancellor, (which I shared with the 300 of you who signed our letter to him), recognising the challenge the rate cut poses for the life sciences sector. He wrote to me stating that "the government will, ahead of Spring Budget on 15 March 2023, work with industry to understand whether and how to provide further support for R&D intensive SMEs, while also considering fiscal sustainability". He says there is "merit to the case for further support" and he acknowledges that the life sciences sector is among the most valuable and strategically important in the UK economy, and critical to the country's health, wealth, and resilience.
This is a positive step forward especially as he has committed his officials to continue to work with us in partnership to develop the support our sector needs. The fact that this letter came from the Chancellor himself and not a junior minister, or an official, is a very positive sign. Equally positive is the fact that the next fiscal event, the Spring Budget, is timetabled for March – before the rate changes currently legislated for take effect.
The development was picked up by life science investors bible Biocentury last week. Listen to their podcast where they discuss it.
We look forward to engaging with Treasury officials in the coming weeks on policy proposals.
Moderna deal with UK
Another development that you may have missed, as it was announced just before the holidays, was Moderna's plan to invest in mRNA R&D in the UK, including a state-of-the-art vaccine manufacturing centre with the ability to produce up to 250 million vaccines a year. Stéphane Bancel, CEO of Moderna, said: "Our new state-of-the-art facility will bring mRNA manufacturing to UK shores, providing the UK public with access to pandemic response capabilities through Moderna COVID-19 vaccines and future respiratory virus vaccine candidates. We look forward to being part of the UK's world-renowned science and innovation community, contributing to the UK health ecosystem through significant investments in R&D activities and expanding our clinical trial footprint across the country." The partnership will be taken forward by the COVID Vaccine Unit – part of UKHSA – which continues to work to strengthen the UK's response to COVID-19 and long-term responsiveness to possible future health emergency events.
Professor Sir Michael Rawlins
It was sad to hear that Professor Sir Michael Rawlins died last week. Sir Michael was a remarkable and inspiring leader, humane and politically astute, and he made a huge impact on the sector. He was a founding chairman of NICE from 1999 to 2013, the chairman of the MHRA Board from 2014 until 2020 and a long-standing colleague on the UK life science council. Dr June Raine, MHRA Chief Executive, got it spot on when she said "As well as his outstanding academic and scientific achievements, Sir Michael will be remembered for ensuring that the patient voice is heard throughout regulation".
New Year Honour
Many Congratulations to Gordon Sanghera of Oxford Nanopore on being made CBE and former BIA Board member Harren Jhoti of Astex for his OBE in this year's New Year Honours List – it's great to see our community getting this national recognition for the economic growth our sector delivers for the nation.
NHS data access workshop
Do you access NHS data for research? We're hosting a workshop with the NHS data for the R&D team on 17 January in London. This will cover public investments in NHS data infrastructure, including new secure data environments. Places are limited, please enquire with Emma Lawrence to find out more.
Webinar on potential new UK foreign influence laws
Concern is growing in legal and policy circles that the Government's proposed new foreign influence laws, which would require a wide range of individuals and companies to register any contact with the UK Government, are misdirected, bureaucratic and risk deterring benign engagement and investment. We are monitoring this carefully and discussing with sector partners what action may be required. In the meantime, you can read this briefing from BIA member Herbert Smith Freehills and watch out for our webinar coming soon.
Wishing you all a productive and successful 2023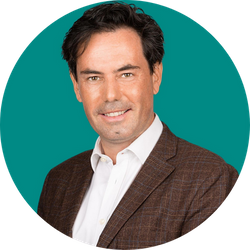 Steve Bates OBE
CEO, BioIndustry Association
More news and updates
More within