CEO update - Monday 7 August
MHRA bilateral
The BIA had a positive face-to-face bilateral meeting with the MHRA last week and it was really reassuring to hear their plans for a busy August addressing companies' concerns about delays and lack of predictability on decisions for clinical trial authorisation applications and amendments. This has been a hot topic for members large and small and I'm pleased that the MHRA's Clinical Trials Task and Finish Group is meeting this week, where we will be represented by our Head of Regulatory Affairs, Christiane Abouzeid.
The MHRA has increased its clinical trials team to 20, with the appointment of 5 new assessors in recent months, as well as looking at taking on additional expertise to get back up to capacity. Understanding more of how the agency have reallocated work across their teams, evaluated queued initial applications and amendments for complexity, and have changed processes to take a joined-up risk-proportionate approach should help companies to see how the agency is tackling the backlog.
The meeting will be a good chance for a broader group to hear more about how the MHRA has changed its operations to meet the challenge. I stressed how easy it can be for silence to be interpreted negatively and that a much more regular drumbeat of communication on the operational improvements by the agency would be welcomed by the sector – a message the MHRA team I think took to heart.
It's vital for our sector that the log jam is removed as quickly as possible as it is the key enabling step for the recovery of clinical trials and continued investment into the UK ecosystem for many companies. I know we all wish to see improvements in the performance metrics the agency publishes each month – the next data set will be available next week. I stressed our communities willingness to help the MHRA so there may be some asks of industry from the MHRA next week.
Our Future of UK Regulation Conference is set to be an important point of engagement and discussion on 5 October featuring representatives from MHRA, HRA, NICE, FDA and industry amongst others. You can book a place to attend here
British Business Bank seeks Chief Investment Officer
The BBB have started recruiting for a Chief Investment Officer to lead the Bank's investment teams - British Patient Capital, British Business Investments and Venture Solutions.
This is a key role for our ecosystem and a unique and really exciting opportunity for an investment professional. The Bank is the largest investor in UK venture capital and drives nationally significant purpose - supporting high potential, innovative businesses essential to UK growth. It would be great if the successful candidate had experience in life science investment and I'd encourage applications from our investment community applications close mid-September.
Health Minister drops in on BIA member as part of summer tour
Good to see Health Minister Will Quince making time to visit BIA member Ochre Bio as part of his summer health tour last week when he was in Oxford. He now understands how this biotech start-up is tackling chronic liver disease - the third leading cause of death in the UK and that they're using advanced genomics and data science to develop RNA medicines which are tested on donated livers.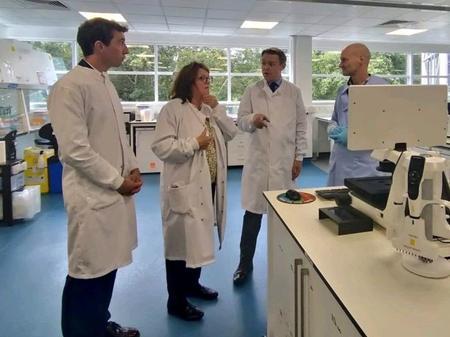 I'm off on holiday for a couple of weeks so my next CEO update will be after the Autumn Bank Holiday. Do look at the exciting range of events we've got planned for the autumn and book early to avoid disappointment - I look forward to seeing you at one of them.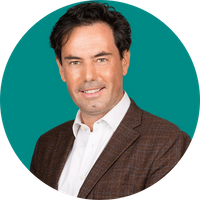 Steve Bates OBE
CEO, BioIndustry Association
More news updates
More within