ChilliPharm Data-driven insights: How digital media can help clinical trials succeed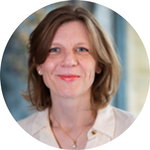 In this blog, Allison Morgan, Clinical Development Consultant at Chillipharm summaries the newly published White Paper from ChilliPharm which highlights how the power of digital media can be harnessed to provide real world evidence by combining traditional clinical data sources with untraditional ones such as videos, audio files, and photographs which can transform the evaluation of new therapeutics, offering a deeper understanding of diseases and capturing the patient experience like never before.
---
The filming or photographing of endpoint assessments and milestones at key stages throughout a trial can provide invaluable visual evidence of the efectiveness of the compound being trialled. However, compliance and privacy are paramount in this digital landscape, where personal information must be safeguarded, and strict regulations and protocols must be adhered to. ChilliPharm's specialist video platform and anonymisation and redaction services ensure that this vital visual evidence can be securely and compliantly shared with stakeholders and regulatory authorities, helping to accelerate regulatory approvals.
ChilliPharm's publication examines the ethical considerations, the challenges of data protection, and the need for strict compliance. Discover how using clinical digital assets are revolutionizing the way we conduct research, elevating the patient voice with visual evidence, and shaping the future of both drug and device evaluation and approval.
The paper outlines the rapidly growing field of real world evidence that is paving the way for enhanced healthcare outcomes and will help you embrace the digital revolution and embark on a journey where data meets compassion, innovation meets compliance, and patients are at the heart of it all.
About Chillipharm
ChilliPharm provides unique end-to-end compliant services that enable the capture, management and de-identification of video evidence in clinical outcome assessments to increase regulatory submission success.
More news and updates
More within