Crippling shortages of lab spaces are curbing the UK's scientific ambitions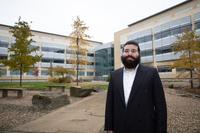 The potential of Life Sciences to deliver game-changing medicines and procedures has never been greater. And with discoveries will come high numbers of jobs and significant economic benefits. That is exciting news in a sector that already employs more than 250,000 people, supports 6,300 businesses, and generates an annual turnover of £81bn.

With increased funding from UK Life Sciences and the Life Science Investment Programme - which has already attracted more than £1 billion - the speed of progress is set to accelerate. However, a significant number of start-ups, who could play a significant role in future developments, are facing the prospect of being left behind simply because of a shortage of space where they can set up in business.

For life sciences start-ups, finding somewhere to begin the journey towards development, discovery and scale has, in some cases, become almost impossible. Lack of laboratory space is squeezing the pipeline, blocking the flow of many of those young and ambitious companies on which this country's scientific ambitions are being built.

The problem appears to be greatest in the southeast, around the established clusters of London, Cambridge, and Oxford, where lab space is at a premium and where successful companies are too often trapped in incubators, unable to scale up because of lack of labs and blocking the way for the next generation of start-ups.

But in fact, significant amounts of much-needed space are available within easy reach of the Capital. At Discovery Park in Kent a new Incubator facility is being developed within Building 500, the iconic research unit where many of Pfizer's life-changing discoveries were made, providing 50,000 sq feet of lab and write-up space for start-ups and small life sciences companies.

The building is already home to innovative companies such as VisusNano, a pre-clinical company developing a drug-eluting intraocular lens implant for use in cataract surgery, and Psyros Diagnostics, pioneers of next-generation, point-of-care testing systems.

These and other early-stage companies are developing the technologies of tomorrow and they are doing it in a supportive community, where cross-fertilisation of ideas is encouraged and where water-cooler conversations between specialists, who would otherwise never encounter one-another, have the potential to lead to even more exciting developments.

Discovery Park is home to a vibrant scientific ecosystem supported by accountants, lawyers, IP patent attorneys and other professional services that are an essential part of the equation co-located on the technology park.

The campus atmosphere is already proving beneficial for companies such as Wren Healthcare, whose MD, Iain Campbell, has said: "At Discovery Park, collaboration is encouraged, and we are actively working on three or four projects with other life sciences tenants here on site."

And for Darren Pitt, Chief Scientific Officer, VisusNano, the location couldn't be better. "I spend lots of time in London and it is just as easy to get there from Discovery Park as it is from Cambridge," he says.

That journey will get easier still with the opening of the new high-speed line between London and Thanet, which will cut the journey time to London to just under an hour, while housing costs that are significantly lower than those in the 'Golden Triangle' are already proving appealing to companies relocating to the campus, where outline planning permission is already in place for a further 300 homes on its southern edge.

As a Life Sciences Opportunity Zone, Discovery Park was awarded £2.5m of the £5.5m cost of creating the Incubator facility by the South East Local Enterprise Partnership (SELEP), whose grant comes from SELEP's £85m share of the Government's new Getting Building Fund. It is estimated that the project will lead directly to 250 jobs, with an additional 6,251 created elsewhere in the economy.

With plans for a Manufacturing Village in development, and 500,000 sq ft of existing lab space readily available across the site, tenants will not have to face relocation once they start to scale or when their discoveries move from prototype to physical development.

Discovery Park will allow innovative healthcare companies who are working at the cutting-edge of science, to develop new treatments that, through time, will make a real difference to people's lives.

Mayer Schreiber is Chief Executive Officer of Discovery Park, which is based at Sandwich in Kent.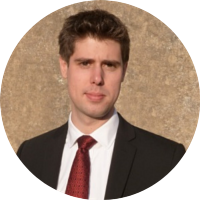 Dr Martin Turner
Head of Policy and Public Affairs
BioIndustry Association
More within