Data saves lives: a new era for health data research?
The Department for Health and Social Care (DHSC) has published a new strategy 'Data Saves Lives: Reshaping Health and Social Care with Data'. It seeks to drive innovation and improve efficiency across the NHS, while resetting the relationship with the public on health data. Senior Policy and Public Affairs Manager, Dr Emma Lawrence, outlines what this means for the life science sector, including our growing TechBio community.
A step forward in NHS data infrastructure
This new DHSC strategy comes a year since the first draft and responds to the recent Goldacre review on using health data. It sets out how data will become central to a more innovative and efficient NHS, which puts data at the heart of decision-making. When the Secretary of State for Health and Social Care , Sajid Javid, launched the report at London Tech Week he said: "it's a document with something for everyone…". So, what's there for the life sciences?
Broadly speaking, the strategy marks a step forward in NHS data infrastructure that should foster research and innovation in our sector. Importantly, it addresses two key of our TechBio policy interest areas: accessing quality data and streamlining data governance.
Laying the foundations for data access at scale
Fundamental to many of the commitments set out in the strategy is the pre-announced data for R&D programme. This £200 million investment seeks to make research-ready data available in a streamlined, secure way through trusted research environments (TREs). The strategy commits to an accreditation scheme and full technical specification for the TREs, drawing on industry best practice. We hope this welcome investment will be developed in collaboration with users to ensure the TREs meets the ever-evolving demands of innovators. We are submitting use cases to the NHS Centre for Improving Data Collaboration (CIDC) to support this development.
The same programme seeks to bring together various types of health data to create 'at-scale data sets'. This will include genomics data which will be fed into patient records. These large-scale multi-model datasets will provide a fertile ground for UK innovation.
Finally, DHSC commits in the new strategy to investing in the ecosystem that will underpin this data. This includes investment in data skills and professions such as NHS data analysts. Data architecture and technical standards will also be improved, leading to better quality, discoverable data that 'powers new research'.
Improved access and governance processes
In return for access to standardised, at-scale data sets the NHS will be introducing a new value sharing framework and commercial principles. These seek to reassure the public that data partnerships have appropriate purpose and safeguards. They will also provide NHS staff with guidance on designing and managing data partnerships. These documents should provide more clarity for innovators in navigating relationships with the NHS. We are engaging with the CIDC, asking for flexibility in the new value sharing framework for SMEs to access data.
Governance, legal and contractual processes can unnecessarily slow down data access. The DHSC wants to build on efforts to clarify data governance used during the pandemic. This includes improving guidance, rules and clarifying the terminology and legal definitions associated with data requests. These changes should support innovators with a more consistent and transparent approach to information governance.
These commitments on information governance are a step in the right direction. But accessing data remains inefficient, which disproportionately affects SMEs with limited resource. While we've been supportive of initiatives like the multi-agency advisory service in our TechBio work, we hope that the use of TREs will allow for a reset on current access arrangements.
Fostering data-driven research and innovation
Key areas of data innovation are also highlighted in the strategy. Firstly, genomic research will be facilitated by the inclusion of genomics data in the data for R&D programme. Plans for a UK-wide genomic data working group to support collaboration are also referenced. Providing data environments that can combine clinical and genomic data will be of key importance to our sector.
The strategy aims to ensure the UK has 'the most advanced data-enabled clinical research environment in the world' with plans to build on the NHS Digitrials to support efficient clinical trials. This work seeks to build on the success of the RECOVERY trial to reduce the cost of bringing new drugs to market.
Finally, continued investment in Artificial Intelligence (AI) technology, including via the NHS AI lab is outlined. This includes work on AI ethics, regulation and standards as well as the creation of the multi-agency advisory service. £100 million of funding will be available through the AI in Health and Care Award , which supports promising AI technologies for healthcare. This suite of investments will make the NHS the ideal test bed for AI innovation, with the right mix of data, clinical expertise, and regulatory and ethical oversight.
What's next?
Overall, we welcome the strategy's commitments to improving the UK's health data infrastructure. As the Government takes this strategy forward into an implementation plan, we will engage with the NHS teams responsible to ensure solutions benefit all users. This is a key part of the BIA's new TechBio policy area, so we will be monitoring developments closely.
London Tech Week also saw the launch or the UKs Digital Strategy and a review of the UK's advanced computing. We will also be monitoring the impact of these initiatives for our sector.
To get involved with the BIA's Techbio community, contact Dr Emma Lawrence.
Join TechBio UK Conference in October to learn more about these issues, visit techbio.uk
Read our TechBio explainer booklet.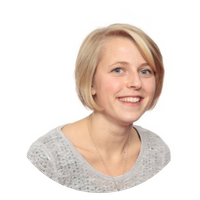 Dr Emma Lawrence
Policy and Public Affairs Manager
BioIndustry Association
More within