Drawing the battle lines: what does autumn hold for life sciences?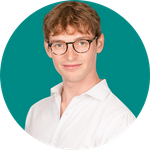 In the second of our series of blogs looking ahead to the General Election, Policy and Public Affairs Executive, Herbie Lambden provides an update on how the two major parties' approaches to life sciences are evolving.
---
For both parliamentarians and policy wonks, Summer Recess provides an opportunity to take stock. While the silly season occupies newspaper front pages and politicians plan their next moves, the good work of the UK's life sciences sector continues.
Since my previous blog on 'the long and winding road' behind Labour's policymaking, three by-elections and a landmark policy forum have reshaped the political environment. Keep reading for an assessment of where these developments leave our sector as we head into a busy autumn.
Policy wrangling in Nottingham
Labour's manifesto development rolls on, with the National Policy Forum (NPF) assembling in Nottingham at the end of July to discuss amendments to the party's draft policy programme.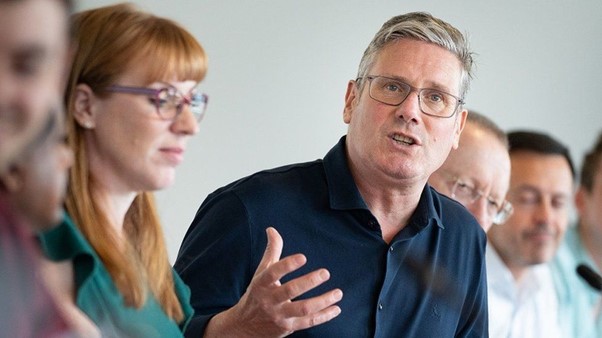 Obscured by headline flashpoints like the two-child benefit cap, life sciences appeared in Labour's framework for the first time. According to LabourList, an amendment pledged the creation of a 'comprehensive innovation and adoption strategy' to capitalise on the strength of UK life sciences and NHS data.
The framework now also includes an ambition to make the NHS app a 'one-stop shop for health information', making the NHS 'the preferred provider of commissioned healthcare services', and a stronger response to the US Inflation Reduction Act (IRA) to increase investment in green manufacturing.
For now, Labour look set to include NHS innovation and life sciences in their vision for government. However, the NPF is just one part of the iterative process of building consensus around Labour's next manifesto.
The final decision rests with Starmer, who is constrained by the party's pre-election fiscal discipline. We need to continue to raise awareness of the value of UK life sciences to avoid these ambitions being sacrificed at the altar of electoral success in favour of more headline-grabbing policies.
Fallout over Uxbridge
With Labour, the Lib Dems, and the Tories winning one apiece, July's by-elections provided a mixed picture. Swingometer-breaking results in Somerton and Selby lived up to projections of a Tory wipeout at the next general election, but their defence of Uxbridge and South Ruislip served as a reminder that there are no foregone conclusions in politics.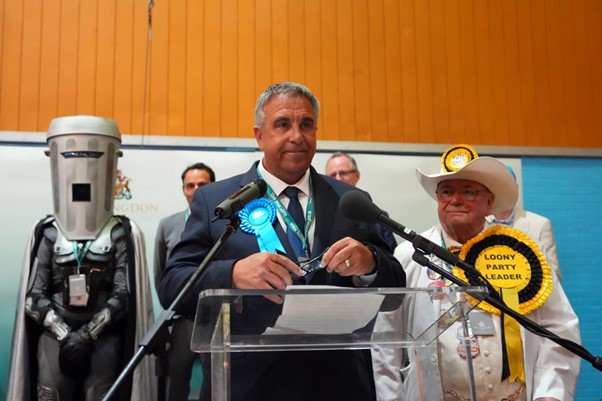 The fallout from Uxbridge has focused on the electoral attractiveness of Net Zero. The ULEZ discourse has spilled over into disagreement between Starmer and Sadiq Khan, fanned by bluster in the press about 'the beginning of the end of Britain's Net Zero consensus'.
With Sunak's commitment to hitting the Net Zero target by 2050 still intact, the reality is less stark, but it does raise questions for life sciences. In a period of high inflation and squeezed household budgets, are the climate change solutions offered by our sector still attractive to politicians and the electorate?
Polling has shown that public support for green policies remains high, falling among those struggling financially where such measures cut across the cost of living crisis. The Tories also remain far greener than their right-of-centre counterparts in France and Germany. The realignment on Net Zero is therefore more one of presentation than policy, fabricating a dividing line between the Tories and Labour.
This serves to show the power of messaging when it comes to sustainability. Life science innovations will need to be marketed as both transformative and cost-saving if they are to be taken up and included in manifestoes.
With a further by-election in Glasgow now set for autumn, we will have another opportunity to assess Labour's electoral chances. Any significant progress against the SNP will be taken as a bellwether for a Labour victory in 2024.
Looking ahead to Manchester and Liverpool
October's party conference season is always febrile, but this year's should be especially so. Policies debated and voted on in Manchester and Liverpool could form the backbone of manifestoes going into an election year.
Politicians from both parties will be eager to iron out policy disagreements before Parliament returns and the King's Speech and Chancellor's Autumn Statement set the legislative agenda for the run-up to the election.
The next twelve months present a difficult landing zone for life sciences policy. The Tories have a narrowing window for implementing policy, favouring short-term wins over broader strategy. Meanwhile, Starmer and Shadow Chancellor Rachel Reeves continue to resist calls for new spending commitments, precluding any imminent announcement of an industrial strategy for our sector.
The BIA will be on the ground at both conferences, making the case for sustainable innovation in biotech to form a major strand of parties' visions for the UK.
More news and updates
More within