In2scienceUK, promoting diversity and inclusion within STEM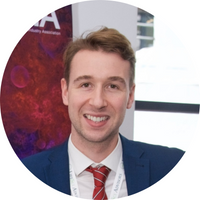 In2scienceUK gives young people from low-income backgrounds the opportunity to gain essential insights into STEM careers with dedicated professional mentors. Since 2011, In2scienceUK has provided thousands of young people with the experience, skills, and confidence they need to reach their potential in STEM. The young people that take part in the In2scienceUK programme are recipients of free school meals, have parents with no experience of higher education and live in areas in which progression to higher education is low. According to the Social Mobility Commission, young people from low-income households are significantly less likely to progress to professional careers in STEM than their peers, with only 11% progressing to top tier universities.
---
In2scienceUK has expanded its programme significantly since its founding in 2011 and currently works with 700 young people across Greater London, the South East, the West England & West Midlands the North West and Wales. This year we have been able to significantly expand the programme thanks to the support of the Avantor Foundation, which has enabled us to provide a further 70 young people inspiring STEM opportunities.
Diversity & Inclusion in UK Biotech
The lack of inclusion and access to research opportunities and skilled careers within the STEM sector is limiting the development of diverse leadership within UK biotech. For example, The BIA Diversity and Inclusion in UK Biotech Report 2023 highlights how 35% of those in senior leadership roles in UK biotech firms come from a family background where a PhD was the highest household qualification. Furthermore, roughly a third of board members and senior executives from tech businesses attended private school, with 35% of board members attending Oxbridge. This group represent less than 1% of the UK population.
In light of the lack of diversity in research, In2scienceUK has launched its innovative In2research Programme to provide young people with access to research opportunities, training, and connections to a wide range of STEM employers. By developing programmes in line with current industry shortfalls and working with local communities across the UK, In2scienceUK aims to deliver STEM engagement programmes that connect communities. The In2research Programme provides young people with eight weeks of relevant research experience led by dedicated PhD researchers. Each young person receives a bursary to remove any financial barrier to participation.
Championing ED&I in STEM
One contributor who has made significant positive contributions to ensure In2ScienceUK is able to expand its support to more young people each year is the Avantor Foundation, the philanthropic arm of BIA member Avantor.
In the last two years, The Avantor Foundation Scholars Programme has provided 150 students from low-income backgrounds across the UK access to the In2scienceUK programme. Participants gained specific STEM knowledge and research experience, while also working with role models at a critical time in their lives.
Luke Mckelvey, Development Manager: "The Avantor Foundation is investing in the future of young people from low-income backgrounds and leading the way to greater diversity and inclusion within the STEM sector. By working with BIA member organisations committed to promoting diversity in biotech, we hope to make a long-term positive difference in the lives of young people across the UK."
The Avantor Foundation's mission is to create a better world by advancing science education and providing healthcare to those in need.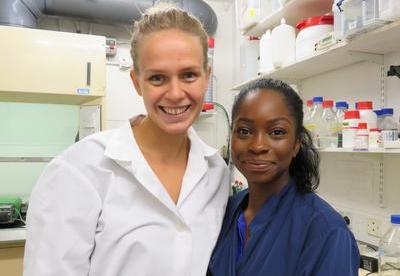 Support In2scienceUK
Every year In2scienceUK receives over 2000 applications from young people passionate about STEM careers. If you would like to sponsor a cohort of young people and make a positive contribution to diversity, inclusion, and social mobility in bioscience,
More within