Madonna, mass consumption and microbes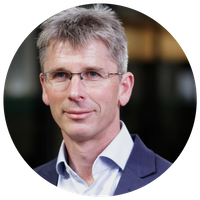 In 2015, the UN set out 17 Sustainable Development Goals (SDGs), with interconnecting global objectives, providing a "blueprint to achieve a better and more sustainable future for all" by 2030. In his guest blog, Dr Edward Green, CEO at NCIMB shares the potential of microbes to achieve some of the UN's SDGs and address global challenges. Microbes can contribute to sustainable food production, healthcare, clean water, clean energy, and reduced inequalities, they can replace petrochemicals, produce biodegradable plastics, and degrade conventional plastics.
Find out why increased investment, support for microbial R&D and scaling up bio-derived industrial products could lead to a fifth revolution: the ultimate BioRevolution.
---
At NCIMB, we believe microbes can provide sustainable solutions to the big issues of our time. With NCIMB gearing up to attend and present at the Bio-based and Biodegradable Industries Association event in May, 'The power of microbes and the development of the circular bioeconomy', I asked myself, are we on the brink of a fifth revolution, the ultimate BioRevolution, and how can NCIMB's diverse microbial biorepository help towards reversing climate change and other societal challenges including disease outbreaks, food shortages, fuel poverty, loss of biodiversity, wildfires, and flooding?
Back in 1984, Madonna already knew we were 'living in a material world', and since then, things have only got worse. We're living in a world of mass consumption, where fast fashion, cheap flights and Black Friday-discounted gadgets dominate – and with technology evolving at an overwhelmingly fast rate, we're seeing everything becoming instantly available and delivered directly to our doors, at the touch of a button. What's worse is that here in the UK, we are totally detached from the impact of our overconsuming, materialistic lifestyles. Most products are manufactured abroad, and the environmental impact of that manufacturing is out of sight and out of mind.
The Global Footprint Network annually calculates the day by which we have used up more ecological resources this year, than the Earth can regenerate by the end of the year. The occasion even has a name: Earth Overshoot Day. Last year global Earth Overshoot Day fell on July 28th. What's even worse is that if everyone in the world lived like we do in the UK, Earth Overshoot Day would have been May 19th.
We know that when people buy less stuff, emissions, resource consumption and pollution drop. But with consumer habits changing too slowly to counteract climate change, what can we do? How can we become more sustainable and create a more circular bioeconomy?
For a step change to happen, and the climate disaster to be slowed, we need a revolution – much like that of the industrial revolution of the 18th century, revolutionising and modernising the world of today. But this time, we need a biobased revolution…one that works with nature, and not against it. One of the key opportunities to drive a more circular bioeconomy is right in front of us, all around us, and even inside us! Enter the BioRevolution, and the wonderful world of microbes!

One gram of soil contains as many microbes as there are people on Earth. Microbes know no borders, and are adept at adapting, competing for resources and thriving in the world's most extreme environments -from desert sands to deep ocean floors. In order to thrive in so many different and often challenging environments, microorganisms behave like little cell factories, breaking down, and metabolising substances in the environment, to produce a variety of new compounds, many of which are useful to the microbes themselves, but also have immense potential to be exploited by mankind.
At NCIMB, we house the UK's largest and most diverse collection of industrial, food, marine, and environmental bacteria, and we have been making these microorganisms available to scientists around the world, for more than 70 years. We support some of the world's biggest pharmaceutical manufacturers as well as household names in food, drink and energy production. In the last decade, we have seen increased demand from the biotechnology industry, and now, thanks to massive strides in engineering biology, machine learning and AI, it is possible to fully exploit the bacterial diversity within our collection.
Bacteria are nature's superheroes, and the microbial resource in our care can provide routes to sustainable manufacture of many of the materials and substances that have become essential parts of our modern lives.
In 2015, the UN set out 17 Sustainable Development Goals, with interconnecting global objectives, providing a "blueprint to achieve a better and more sustainable future for all" by 2030. We are at the halfway point, and it got me thinking about the role microbes might play in achieving the outcome we so desperately need. I have picked out some key examples of where microbes can make a significant contribution.

More like this
More within