Making the Innovative Medicines Fund work for the most innovative new medicines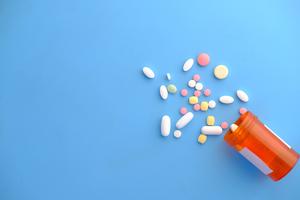 The ultimate aim of drug development is for patients to access lifesaving and life-enhancing new medicines, but for many of the most innovative new medicines, securing access for NHS patients is a long and difficult process. One of the most promising new areas of medicine is cell and gene therapies, which have potential to address complex diseases, including many rare diseases for which there are no effective treatments. However, these treatments face challenges in securing patient access because of high up-front cost and uncertainty about long-term outcomes.
The Innovative Medicines Fund (IMF), announced by NHS England in July 2021, seemed to have the potential to address many of these challenges faced by cell and gene therapies and other innovative treatments. NHS England said that the IMF would support patients 'with any condition, including those with rare and genetic diseases' to receive early access to "potentially life-saving new medicines, including 'cutting-edge gene therapies'. The IMF would provide £340 million of ring-fenced funding to fast-track access to treatments with 'substantial clinical promise' but 'significant uncertainty around their clinical and cost effectiveness'. The BIA welcomed this announcement as we hoped that the IMF would play a critical role in improving patient access to the UK's growing pipeline of innovative medicines.
Concerns with the proposals
When the proposals for the IMF were published for consultation in November 2021, we were left feeling less optimistic. The BIA is concerned that the proposals, as they stand, will fail to address the challenges faced in many of the most innovative medicines, including cell and gene therapies and treatments for rare diseases.
The proposals have been modelled on England's existing Cancer Drugs Fund (CDF), which provides access to promising new cancer treatments through managed access agreements, allowing for further evidence to be collected to address clinical uncertainty, as well as interim funding for all newly recommended cancer drugs. While this approach has had some success in oncology, we are concerned that this approach is not suitable for the most innovative non-oncology treatments.
One of our primary concerns is that the proposals will not allow for the inherent uncertainty associated with many innovative treatments to be addressed. As set out in the BIA's response to the consultation, the proposals limit the timeframe for data collection during a managed access agreement to five years, which may not allow for robust data to be collected to address uncertainties, especially for many cell and gene therapies with long-term benefit realisation. Furthermore, for rare disease treatments, generating robust data is particularly difficult due to small patient populations which cause challenges in conducting randomised controlled trials with appropriate comparators.
Zolgensma, for example, is a one-time gene therapy for the treatment of babies with the rare genetic disorder spinal muscular atrophy (SMA). The drug, made by Novartis Gene Therapies, has the potential to transform the lives of babies who otherwise would have a life expectancy of just two years. Despite high upfront costs and uncertainty around Zolgensma's long-term benefits, the treatment was made available to NHS patients in March 2021 following a confidential deal struck by NHS England last year. While this approach worked for Zolgensma, it is crucial that the IMF provides a more sustainable long-term approach to securing access to the growing pipeline of innovative medicines.
Potential ways forward
We believe that the IMF should explore mechanisms other than managed access agreements through which to resolve clinical uncertainty for innovative medicines. For example, the IMF could be used to test and pilot innovative mechanisms for reimbursement (such as pay-by-performance and annuity models) for treatments where significant uncertainty exists. These alternative approaches would help to minimise the financial risk to healthcare providers and the IMF presents the perfect opportunity to test them.
It is also important that the IMF is aligned with other initiatives, including the Innovative Licensing and Access Pathway (ILAP) and Early Access to Medicines Scheme (EAMS). It should also ensure alignment with the broader rare disease access landscape including NICE's new combined methods and processes manual for health technology evaluations and the UK Rare Diseases Framework.
The Life Sciences Vision recognises that in order for the UK to become the leading global hub for life sciences, the NHS must operate as an innovation partner, with a focus on improving the speed and scale with which new medicines and technologies are utilised in the UK over the coming years. By developing a system through which the NHS can seamlessly pay for and adopt the innovative products being created by the life sciences industry, this ambition can be realised. The IMF has the potential to bring the UK a step closer to this goal, but significant changes to the proposals are needed for it to deliver greater patient access to the most innovative and promising new treatments.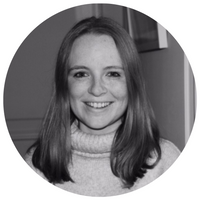 Rosie Lindup
Policy and Public Affairs Manager
BioIndustry Association
More within