Member Spotlight: Interview with Anna Hoesel, Life Sciences Development Lead, EQUANS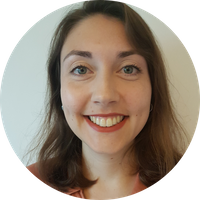 In light of Zero Waste Week, which is taking place 5-9 September, we spoke to Anna Hoesel, Life Sciences Development Lead, EQUANS about how the life sciences and biotech industry can use its strengths to champion sustainability and Net Zero, embracing energy, digital and industrial transitions and setting the tone for what best practice looks like for other sectors.
---
Q: Tell us about your company
EQUANS is a global business, providing a diverse range of capabilities to customers and stakeholders. At the core is our capability to help customers achieve net zero carbon economically and sustainably. We do this by combining our expertise in low carbon energy solutions, technical and facilities management services, and regeneration - empowering businesses and communities to fully embrace a greener, more efficient, and increasingly digital world. Through a partnership approach, we help organisations to balance their long-term carbon-reduction, energy-efficiency, and operational expenditure objectives with smart workplace strategies, helping achieve guaranteed financial and carbon savings and supporting their transition to net zero.
Q: What's EQUANS's ambition?
We are committed to empowering transitions for any partner we work with; in particular through net zero carbon, technical efficiency and digitisation. Our ambition to lead the market in these fields has enabled us to grow our key capabilities - not only in energy efficiency competences but also technology (automation, smart buildings for example), and digitisation. We have also increased expertise in in-house technical self-delivery (HVAC, laboratory calibration, sustainable clean rooms).
By 2030, we aim to become net zero across our scope 1 and 2 emissions, with net zero carbon heat networks by 2035 and scope 3 by 2045.
Ultimately, we are passionate about enhancing and transforming workspaces to fulfil the expectations and performance requirements for multiple generations. This includes providing an attractive, healthy, and motivational work environment that encourages sustainability and green living, enables hybrid working, enhances employee well-being, and promotes and drives diversity and inclusion.
Q: Why did you join the BIA?
We joined the BIA to champion sustainability across the life sciences industry and empower organisations to fully embrace the energy, digital and industrial transitions that are shaping how we work and live.
Q: What excites you about the UK life sciences sector?
The life sciences sector has the opportunity to be a real pioneer and role model in technological innovation and net zero carbon. With the nature of the sector, the calibre of its people and enhanced focus and investment, the industry can set the tone and standard of best practice and what 'good' looks like for other sectors and industries. The potential to make positive change is a great motivator and driver. I can also see other exciting trends that will positively shape the industry and way of working, including:
Transforming estates into science working spaces – this includes reusing and refurbishing real estate that was originally office space but will be transformed into laboratory and science working space to enable progress in trials and discovery as well as collaboration.

Investment in start-ups and a more diverse Biopharma and Biotech portfolio - the increase in start-ups and investment encourages and opens a broader spectrum of Biopharma, Biotech companies, coupled with a drive from the next generation for the environment and D&I; our industry will diversify in many different areas.

Utilising technologies across life sciences activities - similar to diversity, utilising technologies will enhance and drive patient and user care as well as standards, accessibility and sustainability.
Q: If you could invite any scientist or entrepreneur to dinner, who would it be and why?
I would love to have Penny Streeter over for dinner. Her tenacity and hard work to transform her life from being homeless in Zimbabwe to becoming a successful businessperson with an OBE is inspiring. She established the A24Group medical agency without loans and support which now provides more than 100,000 hours of work each week for healthcare professionals in the UK and South Africa. Building on that success, she is now moving into wine and hospitality. I would be intrigued to talk to her about her journey, how she dealt with setbacks and continued to be passionate and happy throughout; not just as an entrepreneur but as a woman in a society that made it difficult to thrive professionally.
More within