Member Spotlight: Interview with SPARTA Biodiscovery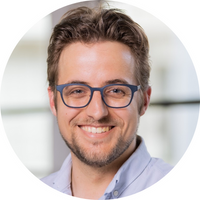 We spoke with Jelle Penders, CEO, CTO and Founder of SPARTA Biodiscovery, an Imperial College London spin-out commercialising the SPARTA® (Single Particle Automated Raman Trapping Analysis) technology.
---
Q: Tell us about SPARTA Biodiscovery
SPARTA Biodiscovery is a brand-new spin-out company from Imperial College London developing and commercialising the SPARTA® technology. SPARTA® (Single Particle Automated Raman Trapping Analysis), developed in the group of Professor Molly Stevens FRS FREng, is an exciting new analytical platform technology that aims to transform the characterisation of nanoformulations, such as novel cancer and gene therapies as well as vaccines, through its unique ability to determine the chemical fingerprint of single particles in an automated, label-free manner. SPARTA® reveals detailed information and features about nanoformulations, such as drug loading, composition, heterogeneity and stability, and answers an unmet need to speed up R&D and improve quality control of this very promising class of new medicines.
Q: What is your company's greatest achievement so far?
As we are fresh out of the blocks, we have been truly delighted and inspired by the amount of positive interest generated by our technology. Even prior to our official launch, we were approached by companies from around the world that are interested in using the services offered by SPARTA Biodiscovery as well as signing up for our beta-tester program for the SPARTA benchtop instrument. We are excited to work with our new partners to solve the characterisation challenges they have been facing with their nanoformulations and, in this way, hope to support the faster and safer development of a wide range of new therapies that will ultimately best benefit the patient.
Q: What have been your biggest challenges so far?
As with most companies in the sector, the aftershocks of the COVID-19 pandemic, along with other disruptive events in the world, have negatively affected supply lines and significantly increased lead times for most products. However, we are working closely with our suppliers and distributors and are optimistic that our approach and strategy to this will help mitigate the impact to a large extent.
Q: What's your company's ambition?
SPARTA Biodiscovery aims to enable nanoformulations for developing the next generation of therapeutics. We strive toward building a sustainable business that provides instrumentation and supporting services to a wide range of companies in the life science sector, both big and small, that will help catalyse the development of new therapeutics and vaccines. We believe our technology will be of great benefit in accelerating R&D cycles and unlocking previously undruggable targets, as well as in augmenting the quality control of these formulations. The detailed chemical analysis SPARTA® provides at the single particle level will ensure these nanoformulations have the best chance in clinical trials and offer the most effective and safest treatments.
Q: Why did you join the BIA?
We first got in contact with the BIA at their BIA PULSE event for new life science entrepreneurs, which was a fantastic program and a great opportunity to meet people starting out on a similar journey. We were very excited by the further opportunities the BIA offers through networking, policy influencing and cooperation, which makes joining the BIA a great choice for our company.
Q: What excites you about the UK life sciences sector?
The UK life sciences sector is very vibrant and really at the forefront of the world. The UK seems to have hit the sweet spot between a large enough space to foster a wide diversity in life science research and commercialisation, whilst being small enough to be able to retain close links with key partners. We are most excited about being a part of this community.
Q: If you could invite any scientist or entrepreneur to dinner, who would it be and why?
I would have been honoured to have had the opportunity to have dinner with Dr Arthur Ashkin who sadly passed away about two years ago. He won the Nobel Prize in 2018 for his invention of optical tweezers, which is a key part of our SPARTA® technology. It would undoubtedly have been very exciting to discuss his early forays into this field and to hear his thoughts on our applications of that technology.
More within