Member Spotlight: Meet PacBio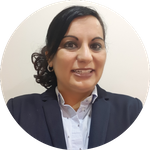 We talked with Dr Sukhvinder Nijhar Nicklen, EMEA Market Development Lead at PacBio about the company's mission to make genomics research faster, more affordable and more accurate. Read this blog to discover more about their innovative sequencing technology and how it helps UK scientists advance their research.
---
Q: Tell us about PacBio
PacBio develops the world's most advanced, comprehensive and accurate gene sequencing systems. Our whole genome sequencing technology, Revio, combined with our new short-read sequencing solution, Onso, enables scientists to uncover complex and unique regions of the genome that until now have been hidden. With access to the full picture of genetic variation, PacBio technologies help scientists to enable the promise of genomics to improve human, animal and environmental health. From discovering new therapies for rare diseases or cancer to securing the world's food supply and protecting biodiversity.
Q: What is your company's greatest achievement?
In 2022, the launch of our new sequencers, Revio and Onso, was a significant achievement for PacBio. We believe this technology is game-changing and will make genomics research faster, more affordable and more accurate. Revio will allow customers to dramatically scale their use of long-read technology, sequencing up to 1,300 human whole genomes per year, costing less than $1,000 per genome. The Onso short-read sequencer offers an unparalleled level of accuracy for use cases where whole genome sequencing may not be necessary. For example in oncology, studying genetic variants and advancing the development of diagnostic tools to improve therapy selection and recurrence monitoring. The launch of Revio and Onso made PacBio the only company to offer both highly accurate, native short- and long-read sequencing technologies.
Elsewhere in the research space, our technology was used to complete the most used human reference genome. Previously, the reference genome was only 92% complete with difficult-to-sequence heterochromatic regions left unfinished. As part of the Telomere-to-Telomere consortium, PacBio's technology was used to assemble the remaining 8% of the genome. This was only possible because of the accuracy and completeness of our sequencing technology.
Q: What have been the biggest challenges?
As the market becomes more competitive, differentiating between sequencing technology providers is challenging. Particularly against the backdrop of evolving legislation in the UK and the EU, such as the Precision Breeding Bill, which is encouraging further genomics research. We're also seeing greater government investment in genomics which is creating fierce competition for contracts.
There's considerable market variation in the field. New genomics-related startups pop up often, while our biggest competitor is ten times larger than us. However, PacBio intends to create a paradigm shift by demonstrating that our technologies deliver better resolution, with competitive economics, at scale. Onso and Revio are a huge part of that journey and we're already seeing some success with orders from big-name global research organisations including Wellcome Sanger Institute in the UK, Baylor College of Medicine, the Broad Institute of MIT and Harvard, and Washington University in St. Louis.
Q: What's PacBio's ambition?
We want to have a fleet of the most accurate sequencers in the world that can support research driving improvements in human health. Over the next decade, 'omics research is going to become more integrated, so offering technologies that can incorporate multiple 'omics data will be critical. PacBio is working to be an 'omics leader, and we've already taken steps towards that vision with enhancements to our sequencers to offer insights into both genetic and epigenetic variation in a single experiment. The ultimate goal is to create an integrated software framework that supports DNA-driven decision-making by taking a sample, evaluating all of the 'omics within it, and then creating linkages so that researchers can leverage the entire power of what is going on in the sample.
Q: What excites you about the UK life sciences sector?
The UK has long been at the forefront of breakthroughs in genomics. Whilst the sector has had to adjust, one of the opportunities afforded by Brexit is that it does present a window for the UK to solidify its role as a global leader by creating its own legislation. For example, the Precision Breeding Bill will put UK researchers on the frontline in the fight to boost food security in the face of climate change and the growing population.
The NHS's Genomic Medicine Strategy is also an exciting prospect for the nation's life science industry. The strategy has a strong emphasis on pharmacogenomics, which could see the UK take the lead on uncovering more links between genetic variation and medicine response. And the NHS is set to kick off the Newborn Genomes Programme in 2023, which will sequence the genomes of 100,000 newborn babies. I hope the accuracy and completeness provided by PacBio technologies will help UK scientists advance their research and fulfil the promise of genomics for all.
Q: Why did you join BIA?
Our European head office is in London near Kings Cross and as such, we felt it would be a great chance to become directly involved in the UK Bioindustry community and build our own UK networks. It would also help get us in front of the policymakers to influence what is happening in the UK.
Q: If you could invite any scientist or entrepreneur to dinner, who would it be and why?
I would love to have dinner with Gregor Mendel. I would ask him about what made him do his pea experiments in the 1800s. It would be interesting to hear what kind of reaction he had when he published it.
I would then tell him that, in fact, the importance of his work was only recognised almost three decades later in the 20th century! Finally, I would like to hear his opinion on exciting advances in genomics from then to now and where he thinks we are headed.
More within