NHS Centre for making products for revolutionary cell and gene therapies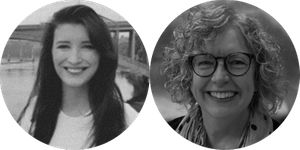 Hollie Yaxley, Business Development Manager – Clinical Biotechnology Centre (CBC) and Teresina Pinnington, Head of Business Development, NHS Blood and Transplant (NHSBT) write about the new facility in Filton, Bristol which will support the UK's ambition to grow the cell and gene therapy industry by making the products needed to support early-phase clinical trials and pre-clinical work.
---
On Friday 10 March 2023, NHS Blood and Transplant (NHSBT) opened a new Clinical Biotechnology Centre (CBC) facility in Filton, Bristol. On opening the new facility, Dr Lilian Hook, NHSBT's Director of Cell, Apheresis and Gene Therapies said:
"The CBC will help the UK grow its cell and gene therapy industry in a rapidly growing international market. We won't be designing the treatments, but we will be manufacturing them to the right scale and clinical grade. Cell and gene therapy is a growing area for the healthcare sector and part of our direction of travel as an organisation."
The new CBC facility was built with a near £10 million Government grant. The facility was designed to expand the UK's ability to make the products needed to support early-phase clinical trials and pre-clinical work, providing a route to eventual commercial-scale production.
Having manufactured GMP-grade plasmids for over 20 years, the CBC will also manufacture GMP-grade AAV and lentiviral vectors. This viral vector offering was supported by a grant awarded by the MRC and LifeArc, as part of the creation of a network of three Innovation Hubs for Gene Therapies. The other hubs are located at Kings College London and University of Sheffield.
Clinical Biotechnology Centre Launch Event
At the official launch event, we welcomed experts from across the field, to hear about the difference the new facility will make to patients and the industry. The keynote speaker for the day, Professor Dame Sue Hill, Chief Scientific Officer for NHS England, spoke about how gene therapies are at the forefront of innovative science, treating previously incurable conditions. We also welcomed Nitya Raghava, who joined Professor Dame Sue Hill in cutting the ribbon to officially open the new facility.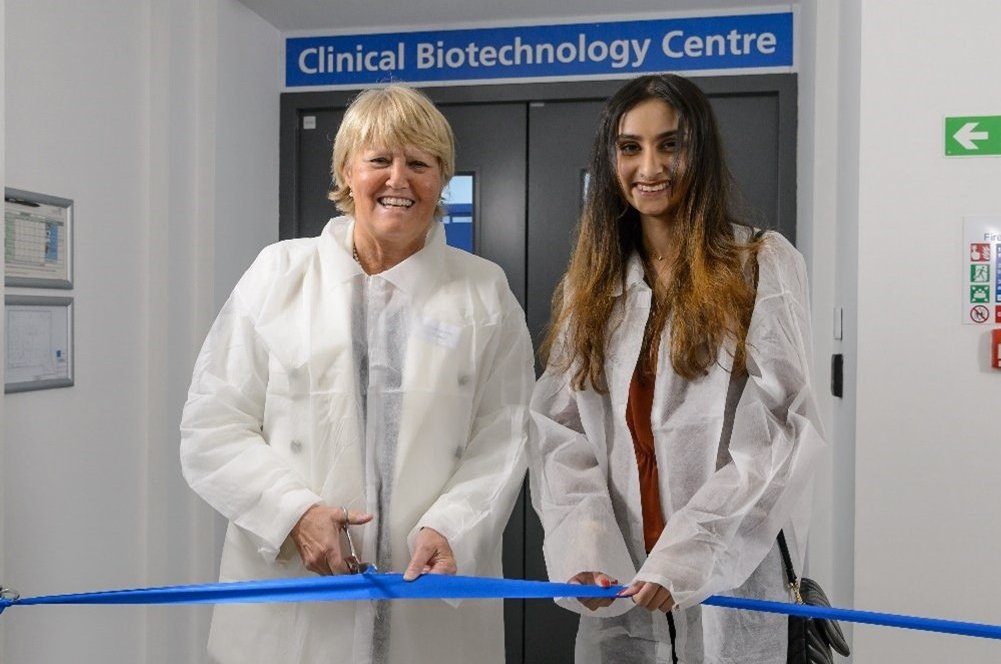 A Patient's Perspective
Nitya had lifesaving CAR-T cell therapy for Acute Lymphoblastic Leukaemia. She was diagnosed through blood tests, in 2016, after experiencing more than a month of fevers and headaches. Nitya's treatments included chemotherapy and a stem cell transplant. After relapsing, CAR-T was "pretty much a last resort." Nitya went on to be the first person to receive CAR-T therapy at the Bristol Haematology and Oncology Centre, in February 2019, and her treatment was supported by NHSBT. To hear more about Nitya's story, see the video on NHSBT's website.
Nitya has now been free of the disease for four years. She is studying Spanish and Dutch at University College London. She said:
"I felt really excited to be able to receive CAR-T cells given they were new to the NHS. CAR-T was absolutely lifesaving for me. Without it, I don't think I would be here. I think it's just so exciting to see other new cell and gene therapies being developed at the CBC that can help other people too.
"I now feel great, I'm at university and I am living my life as normal, four years on from receiving CAR-T cells, because I'm in complete molecular remission with no evidence of disease now. I feel lucky that I got it when I did, and I hope more people also now get the chance to have new treatments. I hope the new CBC can help other new treatments to reach patients faster."
Steve Bates, Chief Executive Officer of the UK BIA, said:
"NHS Blood and Transplant is something of a hidden secret in the UK ecosystem in terms of its capability to manufacture cell and gene therapies. This fantastic new centre will enable their capable team to better partner with companies in this key growth area of our life science economy."
A key takeaway from our launch day was that together, we really are greater than the sum of our parts. We look forward to many more collaborations, so please get in touch if you are interested in collaborating with NHSBT.
More within