Phaim Pharma: Driving progress in type 1 diabetes treatment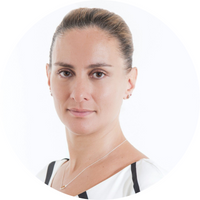 Phaim Pharma is a biotech company laser-focused on developing first-and-best-in-class therapies for autoimmune diseases, with a lead focus on type 1 diabetes (T1D). For people with T1D, lifelong insulin injections remain the standard of care, despite this therapy being over 100 years old.
On this World Diabetes Day, Dr. Nara Daubeney, Cofounder and Chief Operating Officer at Phaim Pharma, reflects on the many advancements in the field to date and how the needle is finally moving in this thus far overlooked condition.
---
What are some of the priorities that you're currently working on?
We are leveraging our platform AIM (antigenic immunomodulation) therapy approach to help all those affected by autoimmune disease in general and type 1 diabetes in particular. We are looking to start our first in man study in 2024 and this will provide pivotal data in this area of therapy. It is hoped that AIM therapy will demonstrate disease modifying traits, such that the autoimmune destruction responsible for loss of insulin making cells is arrested.
Tell us more about the unique approach of Antigenic Immunomodulation (AIM) and how it differs from traditional treatments for T1DM.
Most treatments for T1DM are focused on disease management, that is to say trying to control your blood sugar. Huge leaps have been made in better managing this condition by continuous or loop monitoring. Our approach takes us back to the fundamental causes of T1D and AIM therapy looks to stop and reverse that. The hope is that by stopping this destruction, we are able to restore natural self-tolerance and keep a person's normal insulin making capacity intact.
The concept of a diagnostic kit for predicting T1DM is intriguing. How does it work, and what are the implications for early intervention and treatment?
Using the concept of natural self-tolerance, your body's innate ability to recognise itself and to prevent your immune system from attacking itself, we look at your cells in your body to understand where this response is at any point in time. By monitoring you over the course of months and potentially years, we can determine whether you are likely to be attacking your insulin making cells and if so, how fast that destruction may be. By doing so, we are opening the window up to treatment and prevention, which we are extremely excited about.
What role does collaboration play in advancing your research and therapy development for T1DM?
Collaboration is key in getting innovation to patients. We are working with charity groups and patient advocates to further this cause. Watch this space!
Looking ahead, what are the next steps and future goals for Phaim Pharma?
We are enormously excited about 2024 and the potential to have our therapy used to reverse the autoimmune destruction in T1DM patients. Our calling is to change the narrative and course of T1D and to be truly disruptive in this field.
What do you find most beneficial about being a member of BIA?
I cannot emphasise enough how wonderful the BIA has been in its work and advocacy in this sector. It brings people together, allows for exchange of ideas and provides invaluable support to the UK biotech ecosystem. To all the marvellous BIA team, thank you for all you do!
More news and updates
More within