Profiling your organisation on the new BIA website
The new and improved BIA website isn't just sleeker and more user-friendly, it also comes with lots of new functions to help BIA member companies to raise their profile more effectively. One such functionality is the ability for members to upload their news and job vacancies directly to the website, for the BIA team to approve and publish. Member news stories are shown on the BIA homepage and tagged to the subject area so that they are visible to users browsing content on that particular subject area across the site. To further raise the profile of member news, every Monday our weekly newsletter, Newscast, is sent out to more than 5,000 industry contacts and it links to the 'member news' and 'job vacancies' sections of our websites.
To get started on uploading your content, you'll need to reset your password If you previously have logged onto our old site, which you can do here: https://www.bioindustry.org/login/forgotten-password.html
Or, if you are a new user, you can register here: https://www.bioindustry.org/registration.html#
Once you are logged into the site, you can upload news by clicking on the 'News' header, and then clicking on 'Submit Member News'.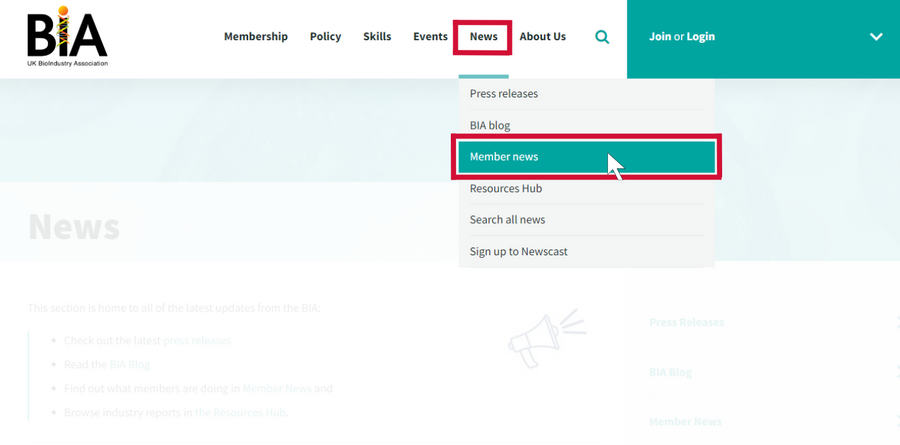 To upload a new job vacancy hover over the 'Members' header, and in the drop-down menu select 'Submit member jobs'.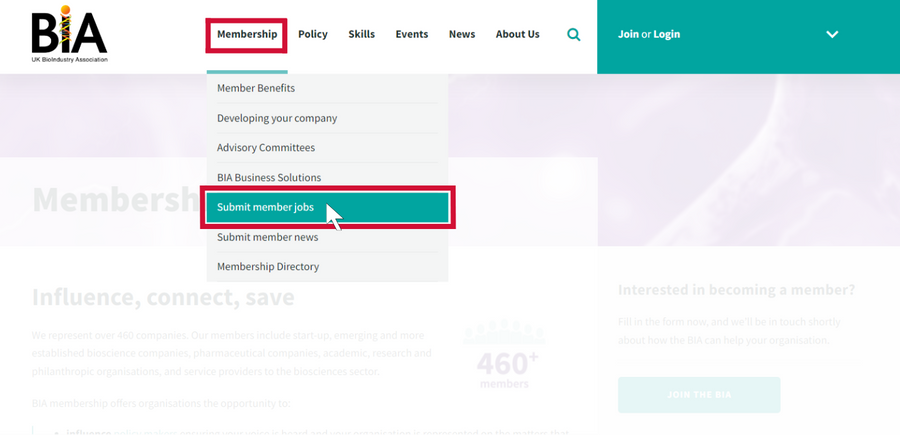 To upload a new event hover over the 'Events' header, and in the drop-down menu select 'Submit your sector event'.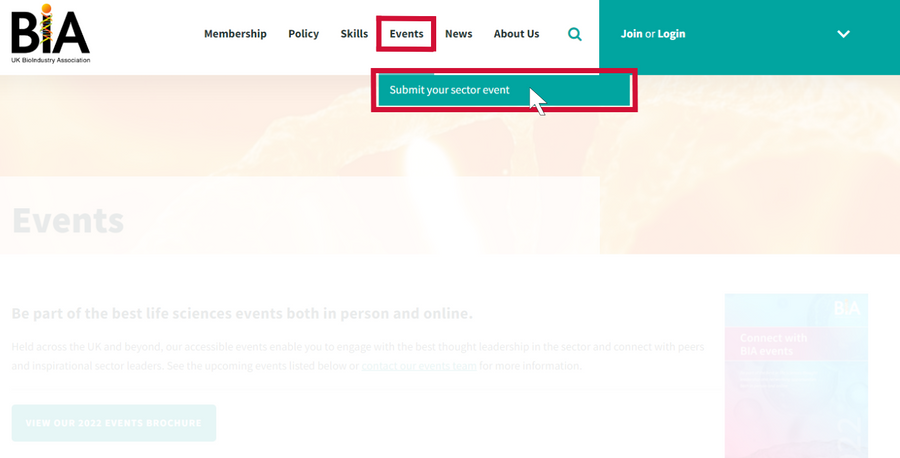 Then, simply fill out the relevant boxes in the template with the content that you'd like to post, format it appropriately, and click submit.
Once you have uploaded your submission, a member of the BIA team will automatically be notified to approve it, to show on the website.
For pieces that you'd like to profile in more depth, we also regularly post guest blogs on the BIA website, allowing members to present content, give updates on research, and discuss issues that affect them and the wider sector. The blogs are promoted on our twitter feed, our LinkedIn group, and feature in our weekly Newscast newsletter.
If you have any problems or questions regarding uploading items to the BIA website, or would like to submit a guest blog to us, please contact BIA Communications Executive Shannon Quinney - [email protected]