Sustainable biomanufacturing: Saving lives, without killing the planet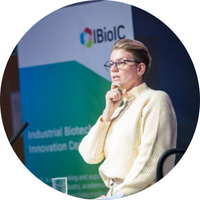 As the biopharmaceutical industry is undergoing a seismic shift, driven by advances in technology and the need to address the growing burden of chronic diseases. This shift is having a significant impact on the climate. In this blog, Dr Jen Vanderhoven, Consultant at Merit argues that Merit's product-based solutions can deliver standardised healthcare facility layouts using standardised methodologies that will help to reduce the climate impact.
Highlighting that Merit's team designs facilities from the outset to be durable and adaptable. They create a digital record of the materials used in each structure, as well as its maintenance and repair history, which allows Merit to recover and reuse materials at the end of a facility's life, reducing waste and environmental impact.
---
Globally, the healthcare sector is responsible for almost 5% of carbon emissions, with intensive energy use, including heating, ventilation, and air conditioning in bioprocessing facilities, producing large amounts of greenhouse gas emissions. In fact, the healthcare industry is more carbon-intensive, than the automotive industry. However, with diseases such as cancer and diabetes rising in the global population, healing people is no justification for killing the planet. So, how can we go on making life-saving medicines, and save the environment at the same time?
The biopharmaceutical industry is undergoing a seismic shift. In a post Covid-19 world, the G7 has committed to enabling the '100-day challenge' where vaccines should be ready for initial authorisation and manufacturing at scale within 100 days of recognition of a pandemic pathogen. Key to this is the maintaining of a network of 'warm' manufacturing facilities and reserved capacity for multiple different platforms that could be activated within days. Alongside this, the successful delivery of several cell and gene therapies in patients for the first time and the increasing number of advanced therapies in trials, mean that as the biopharmaceutical market expands into these new modalities, manufacturers need to move faster than ever before to manage multiple, complex product pipelines. The Government has also recently stated its intention to introduce a first-of-its-kind framework to make it easier to manufacture innovative medicines at the point-of-care, meaning manufacturing infrastructure for individual hospitals including GMP stem cell laboratories, needs to be factored into public sector infrastructure planning and upgrades, and in development now.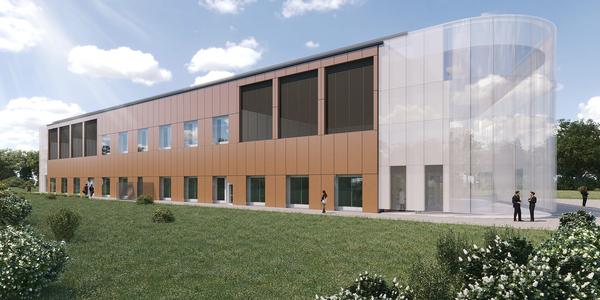 Innovative solutions are required to expedite the delivery and operation of flexible biomanufacturing facilities that seamlessly support many different modalities, from clinical development, all the way through to commercialisation. The construction industry will have to meet skyrocketing needs, as the world continues to deplete its resources and demand grows for high-performance green buildings. The good news, however, is that because the built environment plays such a major role in climate change, green-construction initiatives can significantly boost efforts to improve global sustainability.
If we intend to halt the progress of the climate and ecological breakdown, we must find new ways to design and build. We need to create structures and use processes that are environmentally responsible and resource-efficient throughout a building's lifecycle. For forward-thinking construction companies, such as Merit, these challenges become opportunities. Merit is an industrialised construction and digital manufacturing company specialising in the design and delivery of advanced biomanufacturing facilities. Merit delivers BREEAM Excellent, net zero carbon in operation enabled buildings at a fixed price, and in a third of the time compared to traditional construction.
Merit's product-based solutions can deliver standard healthcare facility layouts, via standard methodologies. FLEXI POD®, is a hybrid solution of traditional build, comprising aspects of Modern Methods of Construction (MMC) for the shell and core, and an offsite manufactured fit out facilitated through Pre-Assembled Modules (PAMs) and PODs. UltraPOD® is an expandable full building solution that can be used as a standalone building or multiple UltraPODs® can be configured together to create a larger building. Merit's product-based approach exceeds Government initiatives including Construction 2025 with a zero-carbon emissions design philosophy at the heart of the offering, meaning they are supporting a better environment today and not in 5 years' time. This approach, in parallel with Merit's offsite manufacturing approach, eliminates the use of fossil fuels from its buildings but also minimises the carbon footprint associated with travel and material logistics resultant from undertaking construction in a manufacturing centre rather than on site. As a result, Merit's offsite manufactured products have been assessed by an independent BREEAM advisor and achieve BREEAM Excellent as a minimum.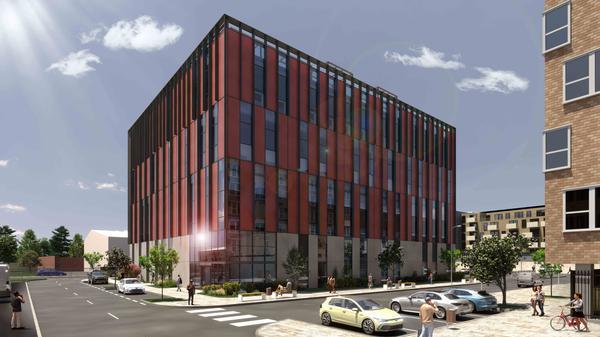 Another keyway to help decarbonise the construction of healthcare facilities, is by reutilising and recycling materials. Merit's team design from the outset for more durable and adaptable facilities, creating a digital memory of what has gone into a structure, how it has been maintained, repaired, or replaced and thus at end-of-life what materials are available for reuse, recycling, or recovery. And that's not where it stops. Merit has big plans for reducing its environmental impact in the coming years. Their actions over the next 2 years will be to focus on procuring net zero emissions and low carbon products with reduced packaging, engaging with its supply chain partners to sign up to the SBTi scheme, as well as on monitoring improvements against set targets. One of their key aims will be to engage with high energy using suppliers such as glass and façade manufacturers to understand how we can collaborate to reduce energy consumption.
Living in these challenging times calls out for change - for sustainable solutions to ever more severe problems. To cut emissions and combat environmental and health impacts, the healthcare sector needs to act now. It's time to view sustainable construction practices as value enhancements rather than cost or time burdens—because when implemented in smart ways, those practices will benefit both the environment and ensure that life-saving medicines reach those in need sooner -meaning we can indeed save lives without killing the planet.
More news and updates
More within