The future of commercial-scale cell manufacturing - CellRev report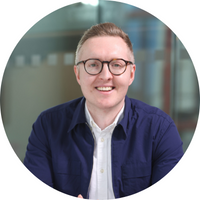 Cell culture is at the cutting edge of biological innovation. However, the need to reach commercial scale presents many practical, scientific, regulatory, and ideological challenges.
In this blog, Chris Green, CEO of CellRev summarises their new trend report, 'The Future of Commercial-Scale Cell Manufacturing', which highlights the challenges and opportunities in the field – compiling insights from the industry-wide survey and interviews with a panel of experts spanning bioprocessing, cellular agriculture, and biopharma. The findings paint a compelling picture of the current landscape, and the key focus areas as we look ahead to the next decade of cell manufacturing.
---
Scalability is the biggest challenge
For cellular products to reach the widest audience, cell manufacturers must generate vast quantities of cells and produce more products, safely and efficiently. This all comes down to scalability. Scale impacts all the other challenges around cell culture, and approximately 82% of respondents to our survey agree scaling up is the biggest barrier to commercialisation. Effectively scaling up not only provides the opportunity to produce higher yields and reduce processing costs, but also to make sure product prices align with what customers and health providers are willing and able to pay for them.
Automation is a cell manufacturing game-changer
Industry experts agree that moving to automation is a significant step towards achieving commercialisation. Automation limits the risk of human error by adopting processes that can be replicated across multiple facilities and scaled up to meet demand. This is crucial when considering the large-scale cell production that's needed for the widespread availability of cell-cultured products. Switching to automation will help manufacturers streamline their processes and achieve commercial scale while retaining high safety and quality standards.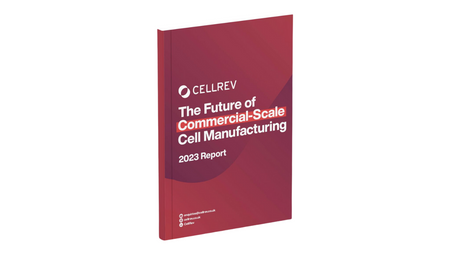 Efficient upstream processing is crucial
As the critical first step, upstream processing is a challenge for cell manufacturers with scalability in their sights. Cost barriers and inefficiencies within the available platforms, cell lines, and bioprocessing technology can have a devastating impact. In turn, these inefficiencies create significant barriers to scaling up. Respondents to our industry survey identified upstream processing as their biggest practical challenge overall. New approaches are needed to make upstream processing more cost-effective and resource efficient.
Innovation needs ongoing support
There are plentiful commercial opportunities for cellular products, but bringing new treatments and food products to a wider audience requires innovation at every stage. From the bioreactor technology used to the method of culturing cells, there are opportunities to innovate each element of the cell manufacturing process for greater yield, safety, and efficacy. This innovative approach extends to the regulatory landscape, identified by our survey respondents as a significant cell manufacturing hurdle. Whether for medicinal products such as cell therapies or for cultured meat and seafood, it takes time for new products to gain approval and move from pilot to commercialisation. Support from investors, regulators, and global governments is essential to ensure pioneering technology and products can be developed and reach the people who need them most.
Adherent cell processing requires optimisation
Adherent cells have traditionally been grown in batches, but limitations in available surface area prevent uninterrupted cell growth and consequently pose a reproducibility challenge. 75% of survey respondents said they use adherent cells in their cell manufacturing projects. Their reasons ranged from product compatibility to product validation. Among those who told us they don't use adherent cells, their reasons included concerns over the ability to scale up. Innovative new technology is needed to allow for the continuous growth of adherent cells on an industrial scale.
A bright future for cell manufacturers
Despite the challenges, the future of cell manufacturing is bright. By embracing innovative new technologies, collaborating with supportive partners, and addressing concerns around cost and scalability, the industry can overcome these obstacles.
Together, we can unlock the potential of cell manufacturing and its groundbreaking possibilities.
More news and updates
More within