UK biotech shows progress on diversity - and has more to do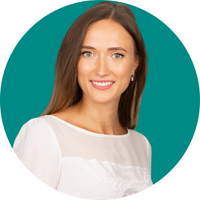 Industry survey on Diversity, Equity and Inclusion (DEI) can guide efforts to expand the talent pool and investment in UK biotech, says Alina O'Keeffe, Head of Marketing and Membership Communications at the BIA. Originally published on Research Professional News
---
Until recently, there was little evidence on equity, diversity and inclusion in the UK biotech industry, either domestically or globally. To fill the gap, BIA surveyed 30 member companies in a self-selected sample varying in size, investment stage and location.
Over 1,200 employees took part in the research generating more than 20,000 data points. The report on the results — the first benchmark of its kind—was published in March.
For the UK's life sciences and biotech sector to thrive, it needs to attract and nurture talented innovators from diverse backgrounds, who can access investment and retain talent in a highly competitive market.
According to the Diversity and Inclusion in UK Biotech report, the good news is that biotech and life sciences show strong overall inclusivity and diversity. On a measure of inclusion, defined as a sense of belonging, openness and trust, UK companies scored 72.7%, compared with a global score of 62.2%.
On diversity, data show that 51.2% of respondents identified as women, while 19.6% identified as belonging to a racial or ethnic minority, compared with 15% for the UK population. There was general openness in self-reporting of sexual orientation, social mobility, physical ability, cognitive learning and mental health across the board. 
One of the companies embracing diversity is the Oxford University spin-out, OMass Therapeutics, with a gender-balanced and culturally diverse team of 55 staff, who represent more than 20 countries of origin.
"At OMass, we are proud to have a female founder, Professor Dame Carol Robinson, and strong female leadership, in our CEO Ros Deegan and more than 50% female Board membership. We believe diversity and inclusion are foundational to achieving OMass' ambition to discover new medicines – we want people to thrive at work and be innovative. As a small company, we see huge value in having benchmarking data and taking positive actions as part of the BIA community." - Hsin Loke, SVP, Finance and Operations, OMass Therapeutics
The bad news is that there are significant diversity gaps. Women make up only 32% of senior executives and 26% of chief executives. Gender balance is also skewed in scientific posts: women account for 35% of biomanufacturing and engineering roles, and 30% in digital and computational occupations. 
The BIA's Women in Biotech programme aims to tackle this underrepresentation, offering in-person events, an online forum and a range of content, guidance and resources. This includes a recently launched mentoring programme pilot.
There are a few biotechs that stand out from the industry statistics.
Relation Therapeutics is a biotechnology company focused on leveraging computational and experimental techniques to understand biology better, where 40% of senior leadership positions are taken up by women.
"Achieving gender balance across computational roles is key to our growth and has not been without its challenge. Every leader at Relation is passionate about DEI and we are working hard to ensure this is reflected in our recruitment process. Our interview panels comprise 50% women to ensure the panels represent our company. This is very important to us, as it signals our focus on our candidates regardless of their gender. We also want to be clear that pay parity is at the centre of these efforts. We have strict processes in place to ensure pay is equitable across grades regardless of gender." - Rosie Rodriguez, VP of Growth and Operations, Relation Therapeutics 
Another example is Prokarium, a biotech company leading the oncology field of microbial immunotherapy, run by a female-led team, who are committed to promoting diversity and inclusion.
"Despite the industry's statistics, Prokarium is setting ourselves apart by breaking the mold with our female-led team that's forging ahead in promoting diversity, equality, and inclusion. By championing DEI, we're cultivating an environment that values differences, fosters innovation and drives business success. We are proud to be making a difference at Prokarium and we will continue to pave the way for a more diverse and inclusive biotech industry." - Kristen Albright, CEO, Prokarium
Black employees are also underrepresented in UK biotech, making up only 1.6% of the workforce versus 3.5% of the UK population. There are even fewer Black leaders.
The report also yields insights into social mobility. Having parents with a doctorate seems to be an advantage to progressing into leadership positions. Improving social mobility would go a long way to redressing the industry's serious skills shortage in research, development and manufacturing positions.
Support initiatives
While the survey shows that UK bioindustry is seen as having an inclusive culture, fair management and supportive career development, there is clearly work to do to ensure diverse talent can access biotech careers and increase the sector's diversity.
Initiatives such as the Johnson & Johnson STEM Scholars Programme to support Black science students in London, and the British Neuroscience Association's support for students and early career researchers from underrepresented groups, may improve this picture.
"There is a variety of different career experiences across Johnson & Johnson that build on STEM training. I believe these talented STEM students should have every opportunity to excel in their chosen field. We hope by giving them mentoring and work experience will help them to build awareness of potential opportunities, areas of interest and personal networks that can help propel their success!" Nerida Scott, Regional Head, Johnson & Johnson Innovation EMEA
Investors have high expectations around diversity and inclusion. However, there's also a lack of diversity among investors. Only 14% of angel investors are women and less than 11% are from ethnic minorities. UK biotech and the investment community must work together to attract more women and investors from diverse backgrounds, to ensure that the investment ecosystem reflects the diversity of UK biotech. 
Guiding improvement
The Diversity and Inclusion in UK Biotech report's benchmark data provide a point of reference. One key recommendation is for more UK biotechs to start collecting their own diversity and inclusion data.
The survey shows that firms can improve inclusion through targeted career development and mentoring, helping employees to feel that a senior colleague is creating opportunities and is invested in their growth. Leaders need to champion action to cultivate safe workplaces, challenge stereotypes in recruitment and support inclusive recruiting and hiring practices. 
The BIA is creating guidance to help its members address prevalent problems and challenges. Building a more diverse and inclusive biotech sector will take a sustained collaborative effort. 
How will you bridge the gap? Share your thoughts on #DiversityinBiotech!
More within