Unlocking the power of Virtual Reality to overcome anxiety and phobias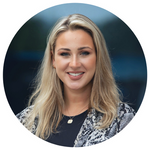 XR Therapeutics is a start-up company, spun out of Newcastle University, helping people to overcome their phobias or anxiety using Virtual Reality technology.
We spoke with Penny Day, Head of Operations, about the role of virtual reality in mental health treatment, and how XR is making waves in this space.
---
XR, cross-reality, or extended reality, is an umbrella term that covers a range of technologies that blend the physical and digital worlds to create immersive experiences. This includes Virtual Reality (VR), Augmented Reality (AR), Mixed Reality (MR), Haptics, Immersive Audio (IA), and more!
Tell us about your company!
XR Therapeutics is a start-up company, spun out of Newcastle University based on over 9 years' worth of clinical and academic research. Our service combines traditional CBT (Cognitive Behavioural Therapy) with graded exposure to treat phobias and situation specific anxiety. Our solution is delivered using Virtual Reality technology in a fully immersive environment. The unique treatment can be adapted by the therapist in real time, as we work alongside clinicians and end users to tailor scenes based on the needs of the recipient. Administering traditional CBT can take anywhere between 10 to 20 sessions before the patient observes noticeable impact, whereas our treatment, can shorten this to just 4 x 20-minute sessions over a 2-week period. We have previously focussed our work on supporting autistic people but previous Innovate UK and SBRI Healthcare funding has allowed us to rollout the treatment to the neurotypical population and we can also use our treatment to support people with learning disabilities.
What is your company's greatest achievement so far?
For us, it has definitely been getting to the point where we have started to treat patients in our studio in Gateshead, it has been amazing seeing all the positive feedback from our intervention, both from patients and clinicians. For some people we have worked with, our treatment has been truly transformative and has completely changed their lives.
What have been your biggest challenges so far?
Running a start-up company will always have its challenges, particularly in the healthcare sector. I think what has been challenging is that XR in healthcare is a very emerging field so trying to understand the regulatory landscape and overcoming the barriers to wider adoption have been quite challenging. Saying this, it's exciting that we are working in such an innovative space as it gives us the opportunity to learn and hopefully become thought leaders in XR healthcare.
What's your company's ambition?
We want to be able to support the NHS cut down on waiting times and provide an intervention that can support with any patient group. We also will be looking to treat additional mental health conditions as well as phobias and anxiety. Over the next 5 years we want to build an intervention that is accessible to everyone, regardless of your location, background, and abilities, we hope that we will be working with 25 NHS Trusts across the country and that at least 50% of the population will have access to our intervention.
Why did you join the BIA?
For us it was an easy decision, it's always beneficial to be surrounded by likeminded people. The BIA brings together experience and knowhow from the intersection of the health and technology sectors that provides us with a great platform and valuable insights.
What excites you about the UK life sciences sector?
I think it's brilliant to see how the landscape is shifting, digital solutions are being seen as an alternative to traditional methods of treatment which will allow for shorter waiting times and more efficient practices. I think it has also been brilliant to see national priorities shift in focus to support those who may face additional barriers when accessing healthcare, through approaches such as the Core20PLUS5 manifesto and funding bodies such as SBRI Healthcare who are providing opportunities to get companies thinking about how they can support more people.
If you could invite any scientist or entrepreneur to dinner, who would it be and why?
Probably either Mel Slater or Professor Simon Baron-Cohen.
The work Mel Slater has done in VR and mental health has been inspiring and has paved the way for companies like ours to become more widely accepted as an aid to therapists or an alternative form of treatment.
Professor Simon Baron-Cohen as his work in the field of autism has been hugely extensive, he has published over 600 peer reviewed scientific articles and has helped to change the way we think about autism.
More like this
More within