What impact is the UK's NSI regime having on the biotech sector?
The UK's National Security and Investment (NSI) regime has been in operation since 4 January, requiring special checks on deals involving certain sectors. Despite concerns from many as it took shape last year, the system seems to be working relatively smoothly to date, according to the first Annual Report from the government unit responsible for the regime.
The UK's NSI Act requires the notification to Government of any deals involving synthetic biology where an acquirer gains a substantial control of the company, so that the Government can scrutinise the acquisition for national security concerns. The definition of synthetic biology was originally drafted very broad to capture the whole life sciences sector but was substantially narrowed following BIA intervention throughout 2021.
The Annual Report, covering the first three months of operation, shows that synthetic biology represented the fewest mandatory notifications of all sectors (approximately 2% of 196 notifications) and made up only 5% of the 25 voluntary notifications received.
This suggests that the narrow definition is providing some certainty to companies and not capturing broader life sciences companies. However, deals involving companies classed in the Professional, Scientific, And Technical Activities (PSTA) sector, which will include life sciences companies where they do not fit the synthetic biology definition, was the top-ranking sector for voluntary notifications (17.5% of total). But, as only 25 voluntary notifications were received, that's still a small number.
These stats align with what we've picked up anecdotally – that few deals are hitting the thresholds requiring notification and that some life science companies are voluntarily notifying just to be on the safe side.
No synthetic biology notifications were "called in" for deeper scrutiny by the Government but one voluntary PSTA notification was. It's not known if this was from the life sciences sector or not. Although the scrutiny of the majority of called-in deals was still ongoing at the time of the report, no deals have been blocked under the NSI powers to date.
We're pleased to see the regime appears to be working smoothly and not adversely impacting the UK biotech and life sciences sector. However, we would welcome feedback from those with personal experiences that may reinforce or change this conclusion.
We will continue to monitor the implementation of the NSI regime to ensure it does not adversely affect the UK biotech and life sciences sector. BIA has a range of online resources to help life science companies and investors navigate the NSI regime.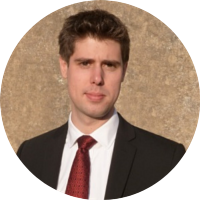 Dr Martin Turner
Head of Policy and Public Affairs
More within