Why we all need data environments to unlock the potential of data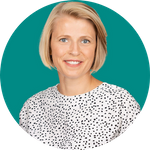 The Government has committed £200 million to the NHS Data for R&D programme to support the development of secure data environments (SDEs). These will become the default way to access NHS data for research.
But what are data environments and why should we care about them? Senior policy and public affairs manager, Dr Emma Lawrence, explains in this blog.
---
If SDEs are the answer, what's the question?
As demonstrated by the many instances of public outcries in recent years, the public are not confident about their personal health data being used, shared or accessed by third parties. In an attempt to maintain public trust, layers and layers of bureaucratic governance have been built up between researchers and health data. This is preventing essential lifesaving research by impeding researchers' access, including those working in SMEs. All stakeholders agree it's time to get data access right.
Step forward secure data environments (SDEs). These are secure environments, where verified researchers can access data and perform analysis, without the need to move the data. This year's Goldacre Review and subsequent Data Saves Lives Strategy heralded SDEs as the answer to balancing privacy with research.
Initial public engagement efforts have shown that the public are receptive to this method of data access. The added security that these environments provide should reassure the public on data access and use. But these environments can also improve the way we interact with data in several other ways.
For these environments to live up to the promise, they need to work for all users. If they don't, we run the risk of drifting back to "data by dissemination", which would undermine public trust. The government's own policy briefing on SDE principles states: "Secure data environments must be able to support flexible and high-quality analysis for a diverse range of uses". Life science SMEs are at the cutting edge of research and innovation. Many have conducted successful research projects in SDEs already, but there are technical and governance barriers to using them.
We've published a paper for NHS SDE developers, outlining what techbio innovators want to see from the move to them. It covers things like the technical function to run proprietary analytics with flexible compute. High levels of cybersecurity and protection of intellectual property to assure commercial interests are also important. We want the early adoption of agreed standards to facilitate future interoperability and federation. This will support the linkage of NHS clinical data with, for example, genomics data from UK Biobank. But these technical requirements are only half the challenge.
We need to solve the challenge of applying for access to data. In some examples, companies have waited for years to gain access to data, despite being certified to higher standards than data custodians. The process is confusing, time-consuming and repetitive.
We are calling for transparent, fair processes that are time bound, so applicants know the process and how long it takes up front. A centrally controlled accreditation framework would allow approvals to be transferred, without the need to go through duplicative processes. By streamlining access to data we can ensure that researchers from across the life science ecosystem can benefit from the UK's health data assets fairly.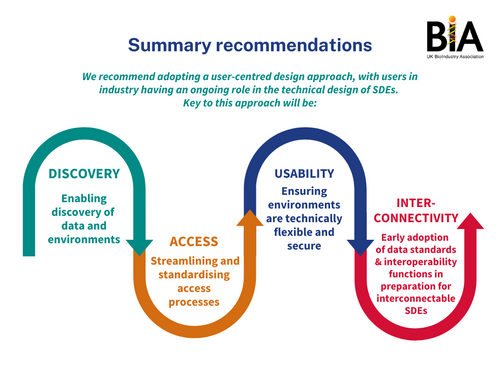 The future of data access?
It's hard to overstate the impact that improving access to health data could have. Secure, transparent data access for innovators in both the public and private sectors will revolutionise healthcare. In the same way, as government policy has unlocked the genomics industry, the UK is ready for a boom in health data science.
Harnessing the UK's health data assets will unlock a thriving ecosystem of techbio and digital health SMEs. These SMEs bring investment and jobs to the UK, unlocking growth that is vital to the UK's economy. They will develop life-changing innovations that will ensure more treatments are given to the right patients at the right time. We need to work together to make sure these solutions work for everyone. It's no exaggeration to say lives depend on it.
Read the BIA's policy paper on SDEs.
Contact Emma Lawrence to find out how you can get involved.
More within