World Cancer Day: Meet Infinitopes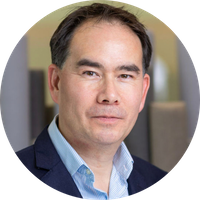 For World Cancer Day this weekend, we spoke with Dr Jonathan Kwok, CEO of Infinitopes, a Cancer Research UK (CRUK)-led precision immunology spinout from Oxford University, and PULSE (Programme for Up-and-coming Life Science Entrepreneurs) Alumni.
Dr Kwok describes the challenges of creating novel targeted treatments for cancer, overcoming difficult financial markets, and the importance of working with a passionate team. Infinitopes is also recruiting…
---
World Cancer Day: 20 deaths per minute
Saturday 4 February is World Cancer Day. You may have seen the Cancer Research UK (CRUK) posters on many trains around Britain, warning that approximately 1-in-2 of us will suffer from cancer during our lifetimes. Look around you: one in two. The World Health Organization (WHO) estimates that 10 million people died from cancer worldwide in 2020. That's nearly 20 deaths every minute.
Metastases are the most common cause of mortality
Digging into the cause of those deaths, it's not usually your primary tumour that leads to mortality. 70-90% of cancer fatalities happen as a direct consequence of the spread of metastases, typically to your liver, your lungs or your brain. For prostate cancer, there is a 20-30% chance of recurrence, within five years of initial treatment. For breast cancer, approximately 30%. For non small cell lung cancer (NSCLC), 30-50%.
Improving survival rates
But it's not all doom and gloom: care standards have improved, as a result of earlier and better-coordinated disease screening (diagnostics), political pressure for prioritised referrals (care pathways), audit-driven radical techniques (surgery & radiotherapy), and evidence-based combination therapy regimes (chemo guidelines).
In England & Wales, the 10-year survival rate from malignant melanoma has increased from <50% during the 1970s to >90% by the 2010s. For prostate cancers, from 25% to >80% over the same period. For breast cancer, from 40% to 80%.
The introduction of checkpoint inhibitor monoclonal antibodies has improved this further still, enabling a minority of patients with high mutational burden tumours, to enjoy long-term protection. Checkpoint blockers were ranked two of the top 20 highest-selling medicines of 2021: pembrolizumab (Keytruda) and nivolumab (Opdivo) with combined sales of US$26 billion.
Lack of efficacy for the majority. Lack of precision for all
The challenge for the increasingly lengthening queue of checkpoint inhibitor developers is that tumour biology is complex. And checkpoint blockers are imprecise. None of them are designed to seek out cancers. They merely soften the brakes that regulate immunity, lowering the bar for your cancer-killing T-cells to attack tumours that they would otherwise leave alone. Simplistically, that's why today's immunotherapies are ineffective for the majority of patients or cancers.
Targeted therapies are coming
Cell therapies (Tumour Infiltrating Lymphocytes, TILs; engineered T-Cell Receptors, TCRs; similarly engineered Natural Killer NK cells; or Chimeric Antigen Receptor T, CAR-T cells) have ably demonstrated disease protection, predominantly against blood cancers, through synthesising immune cells that can seek out malignancy.
Unfortunately, these processes are technically demanding and therefore expensive. Investor reports suggest that these technologies might need to be priced at half a million dollars per patient per year if they could one day be proven to work against solid tumours. And regardless of cost, the introduction of artificially created immunity always holds the risk of bringing unwanted immunotoxicities, where the novel treatment attacks healthy tissues.
Anybody had a vaccine lately?
Returning to those 2021 drug sales, I should have mentioned that three of the top 20 sellers were vaccines. Pfizer/BioNTech's Comirnaty, Moderna's Spikevax, and Merck's Gardasil, together generated US$60 billion in sales. Yes, there was a pandemic. But Gardasil prevents cervical cancer.
I was pleased to read Merck/Moderna's KEYNOTE-942 preliminary phase IIb results, released before Christmas. Their 'personalised' mRNA-4157 vaccine significantly reduced the risk of recurrence or death, by 44%, in late-stage melanoma after successful surgery. I look forward to reading the details, but I understand that patients received 9x doses of vaccine and 18x doses of adjuvant immunotherapy (pembrolizumab). The results are impressive.
Similarly, it was encouraging to see Secretary of State for Health & Social Care, Steve Barclay, sign a memorandum of understanding with BioNTech in January, which when finalised, could bring 'personalised' cancer vaccine therapies to upto 10,000 NHS patients, enrolled on future clinical trials.
Introducing Infinitopes (for investors, TLDR starts here)
We founded Infinitopes in 2021, to combine world-leading expertise in T-cell immunology, tumour biology, unbiased de novo antigen discovery, high-efficiency vaccine systems, and intelligent clinical trial design. In preclinical studies, our technologies outperform Merck/Moderna's recent disclosures, across a range of cancers, without requiring the expensive checkpoint monoclonals.
We engaged with the Medicines & Healthcare products Regulatory Agency (MHRA) early last year, to discuss our team, target selections, vector delivery systems, proposed clinical trial plan, and overall approach: it was an honour to receive our Innovative Licensing and Access Pathway (ILAP) innovation passport last summer. ILAP was introduced after Brexit, to expedite innovative therapies, that should deliver genuinely meaningful benefits for patients, in diseases of high unmet need. We're excited to work with the agency, to accelerate time to market for our chosen lead indications.
We're also indebted to our investors, research funders and collaboration partners, including CRUK, Cancer Research Institute, Oxford University, Octopus Ventures, Kindred Capital, Meltwind, Wilson Sonsini, Taylor Wessing, BIA and more. It's an enormous privilege to also win an additional size award from Innovate UK, which will co-fund the execution of our first phase I/IIa trial. I'd be lying if I said that the financial markets were easy last year. But with determination, there is smart money, and valuable technical advice out there.
Infinitopes has moved surprisingly fast because we've been able to quickly build a team of skilled and passionate scientists, medics, administrators, and investors, for whom translation means everything. We deeply care about investigating the best science, to create precisely targeted and accessible cancer solutions. To benefit future patients globally.
If that describes you, don't be shy, get in touch! Right now, we're actively looking for a Big Pharma R&D-experienced NED, an antigen discovery/mass spec technician, a senior computational biologist/ML engineer, a molecular biologist/vectors lead, an immunotherapies business analyst, a CFO who likes to win grants, a kick-ass executive assistant/office manager and this summer's student interns. There's an 'opportunities' link on our website.
And if you know Steve Barclay, I'd be grateful for an introduction…
Wish us luck!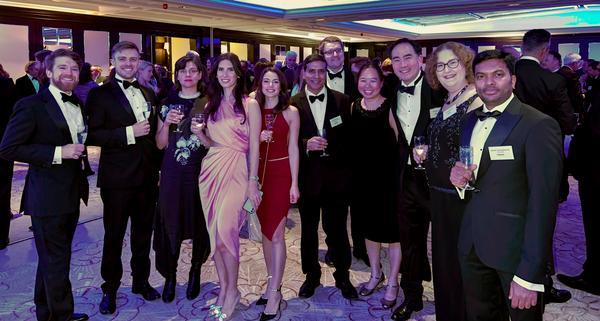 ---
More like this
More within