Biotech financing update: Dec 2021 - Feb 2022
UK biotech companies continued to enjoy strong support from venture capital investors in the first quarter of 2022. According to new data published by the BioIndustry Association (BIA) and Clarivate, £453 million was raised, marking a record first quarter for private biotechs in the UK.
Overall, the UK biotech sector raised £481 million between December 2021 and the end of February 2022. This is lower than in previous years as a result of low IPO and public follow-on activity. The suppressed public markets that overshadowed the second half of 2021 have persisted into 2022, resulting in just £28 million invested in listed companies.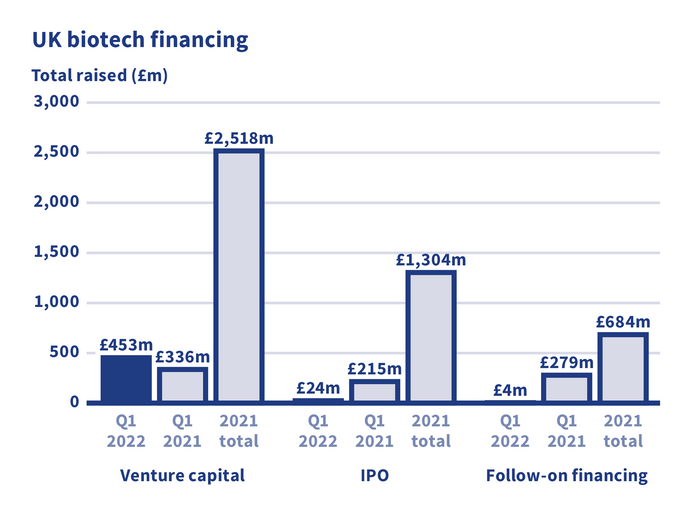 Alongside this financial investment, the UK biotech and life sciences sector continues to demonstrate its global hub status with a range of significant developments in the first quarter of 2022.
Key new companies chose the UK for operations including Altos Labs, backed by Jeff Bezos, which announced Cambridge UK as its European base, and EyeBio, founded by American entrepreneurs and chaired by Dame Kate Bingham choosing the UK to base their operations.
Key regulatory milestones have been reached in innovative therapies with Oxford biotech Immunocore having their CAR-T therapy being approved by US regulator the FDA.
Manufacturing investment has been impressive as Cytiva's £300 million investment into a new manufacturing facility in Cardiff was officially opened and Jazz Pharmaceuticals announced a £75 million investment into a new facility at Kent Science Park.
The industrial opportunity in mRNA continued to grow in the UK with the Government's recent £15.9 million investment into the mRNA supply chain at Croda.
Life Science real estate investment in laboratories has enjoyed a strategic boost with the Canary Wharf group investing £500 million in building life science space in its North Quay development and retail space in Oxford (Clarendon Centre) is being redeveloped with laboratory space.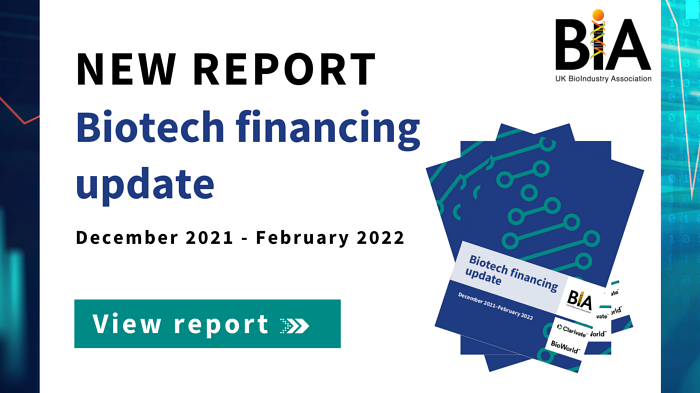 More within