Influencing and shaping our sector | BIA update: January - April 2023
The Biolndustry Association (BIA) continued to represent the innovative life science sector to Ministers and senior policymakers between January and April 2023. This quarterly report provides an overview of these engagements, including with new government stakeholders such as the Department of Science, Innovation and Technology, formed in February.
Nobody would say that 2023 got off to a slow start for the BIA's External Affairs team, with the Spring Budget, a ministerial reshuffle, and the run on Silicon Valley Bank all falling within the first three months of the year. These momentous events did nothing to stall the publication of groundbreaking new BIA reports, namely the first survey of diversity, equity and inclusion in UK biotech and our Rare Insights paper on public perceptions of rare disease treatments.
As ever, the hard work of the BIA's membership has been central to our influencing efforts. The Treasury Connect: Life Sciences Conference in March saw dozens of BIA members engaging in roundtables with the Chancellor and Health Secretary, among others.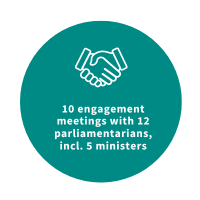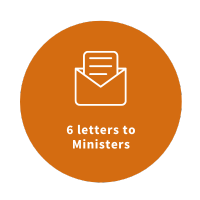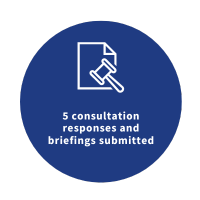 The benefits to be gained from working with HM Treasury were illustrated by our success in securing an enhanced R&D tax relief rate for loss-making SMEs. Our community also came together at the Committee Summit to inform and align our influencing work for 2023.
The BIA's long-term stakeholder relationships have paid dividends this quarter. From the announcement of £277 million worth of grants via the Innovative Manufacturing Fund, to the MHRA's decision not to introduce new fees for the Innovative Licensing and Access Pathway (ILAP), it has been rewarding to see our influencing work bear fruit. The BIA hasalso engaged with the Labour Party's policy development by contributing to Lord O'Neill's 'Start-Up, Scale-Up' review, another important stakeholder influence in the coming months.
Download Influencing and shaping our sector (January - April 2023) for further details of our meetings, consultation responses and ministerial letters this quarter.
More within