TechBio 2.0: Unlocking Data, Transforming Biology report
Showcasing the next generation of data-driven life science companies that use cutting-edge technologies to transform drug discovery and patient care.
TechBio companies combine cutting-edge techniques from both sectors to draw insights from a wealth of data, including data concerning patients, drug molecules, healthcare infrastructure and research and development. This data is not only being used to inform and transform drug discovery and patient care but, as we will see in this update, TechBio companies are also addressing challenges faced by industry and agriculture, such as creating cleaner and greener chemicals and materials.
Since our first report, "TechBio: How data-driven life sciences companies are transforming drug discovery and patient care", activity in this part of the sector has continued at pace. Public and private investors are already recognising the potential that TechBio companies have to drive forward the UK's bioeconomy. In the last year, flurry of new companies has secured investment and been established, some of whom are profiled in the new TechBio 2.0 report.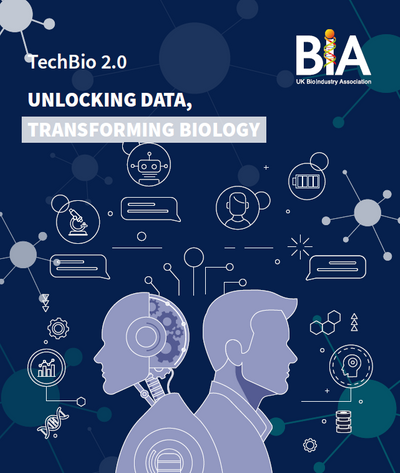 Read the Tech Bio 2.0 report for developments in data sharing, inspiring case studies and the future of techbio!
More within